Daman Singh
Daman is a personal fitness trainer who practises what he preaches on his YouTube channel by the name of "sikhspack" . He started weight training in 2010 and it's been over a decade of experience and love with weights. He practises & motivates youth for Steroid free Strength training as it's best for longevity and without any side effects. He has written over 100 Health & Bodybuilding based articles published in newspaper and online portals.
Testimonial: I used Myprotein as a consumer for more than 2 years before I became their official ambassador .I think that is enough to tell you about the product quality. Being a natural athlete , I make use of many of their supplements like Whey proteins ,Pre workouts , Essential amino acids and much more which help me achieve my desired physique and strength at gym . Since there is no chance of duplicity ,I recommend the same to lot of my Personal training clients as well .
USE CODE: DAMAN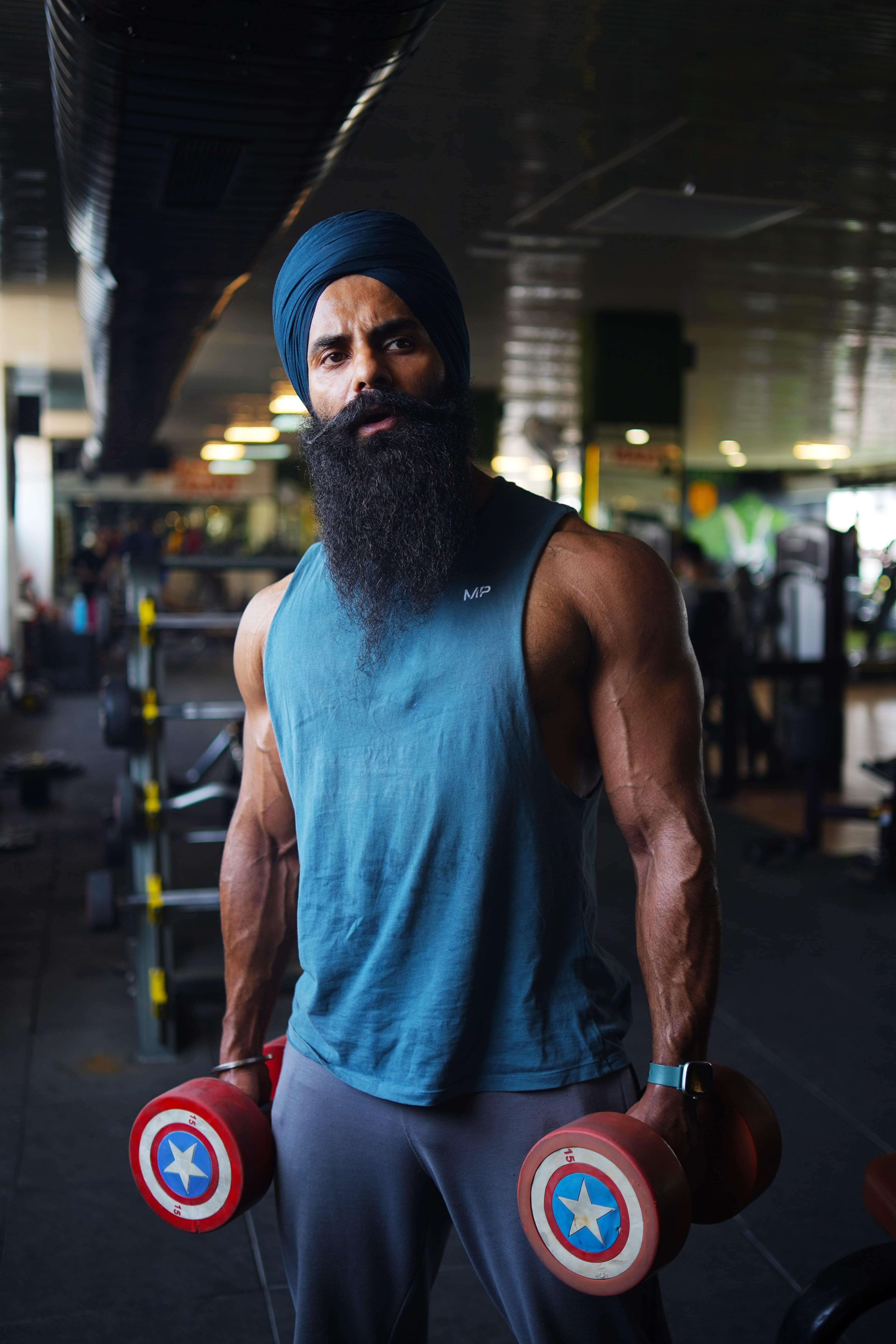 Favourite Product's
"Protein Pancake Mix"
Nothing better to start my day with some protein pancakes. I usually mix 150ml of milk with 2 scoops which gives me 3 pancakes. Cook on low until they bubble and then flip. Top it up with some fat free yogurt for a perfect start to your morning!


"Impact Whey Protein"
MP Impact whey provides me with convenient, high-quality protein and low carb content (1g per serving) and packs an impressive 21g of protein per serving. Impact Whey Protein is perfect for everyone, whatever your fitness goals. Goes well with: Water & Milk.


"Pea Protein Isolate"
If you are training on a plant-based diet, then look no further for a free from soy and dairy all-natural Pea Protein Isolate which is packed with 23g protein per serving.


"Vegan Protein Blend"
Packed with 22g of plant-powered protein, it's a super-convenient way to get extra protein into your diet, helping me grow and maintain important muscle — that's essential for any fitness goal.


"Citrulline Malate"
2g of Citrulline Malate mixes well with water or fruit juice and provides me with energy, strength and a good pump during my high intensity workouts.


"Beta Alanine"
Ideal for endurance training, just a 1.5g scoop with water or fruit juice keeps me going right until the last rep.


"L carnitine"
This provide me with an easy-to-consume source of carnitine that can be taken anytime during the day. Best consumed 2 tablets, 1-2 times a day between meals.