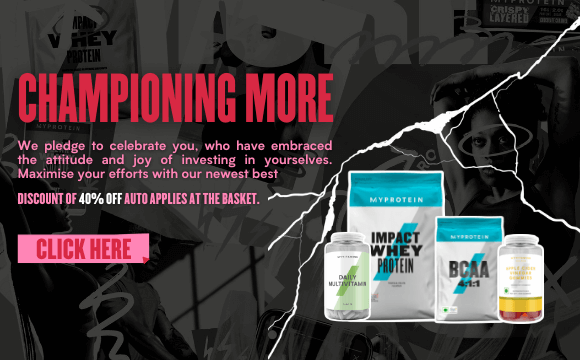 Impact Week | GET MORE OF SUPPLEMENTS


- Apple Cider Vinegar Gummies (60 Soft Gels)
Packed with vitamin C, which helps to protect cells against oxidative stress, fight fatigue, and keep your immune system strong, helping you to feel your best from the inside out
- Daily Vitamins (60 tablets)
Daily Vitamins contain 7 essential vitamins, including B vitamins (Thiamine, Riboflavin and Niacin), vitamin C, E, A and D2. Vitamins are essential to maintaining overall health and wellbeing, performing many important functions in the body, making it vital you hit your recommended daily requirements.
-BCAA 4:1:1 Powder(250g)
Here's your essential amino acid supplement, containing an optimal 4:1:1 ratio of leucine, isoleucine, and valine.These can't be produced by your body so they must come from your diet, and that's where we come in.Sourced from plant-based ingredients, using an innovative fermentation process, our Vegan BCAA 4:1:1 is perfect for vegan and vegetarian diets!
- Impact Whey Protein(500g - Tropical Fruits)
Created with premium whey, it's packed with an impressive 21g of protein (unflavored version) per serving, delivering the protein you need from a high-quality source. And where does this come from? The same cows that produce your milk and cheese – simply filtered, evaporated and spray-dried to produce all-natural nutritionals.
Shop Now
This page can't be found.
It's either been removed from this location, or the URL is wrong.
We've recorded this error to help us improve the site.
Live Chat
Average connection time 25 secs
Average connection time 25 secs