There are many purposes to exercise, but we're here to talk bulking.  
Bulking is to gain weight in the form of muscle mass. This can be a bit of a confusing topic as there are several ways this can be done, including unhealthy ways and shortcuts that create results don't last.  
What is sustainable bulking? 
Bulking is the term used for increasing muscle mass.  
This is generally looked at in terms of an increase in cross sectional area of muscle, increasing size as well as the muscle density.  
Normally to do this there's an increase in calorie surplus, which can lead to an overall increase in weight.  
The way to do this and keep the muscle developed when you start to reduce calories in your diet and change your workout routine is to do it steadily.  
This is opposed to a 'dirty bulk' that some people might practice where they overeat a range of foods to increase weight, which will drop off quickly as there's no substance to the muscular increases.  
How do muscles grow? 
The body is amazing at adapting to be able to cope with the demands you place on it and become as efficient as possible to reduce the effects of stress.  
In terms of building muscle, if this is done over a longer duration, steady and process driven, your body will adapt steadily and recognise the need to remain strong in terms of the average demand and stress placed on the body over the previous 6 months.  
If you have had a very quick bulk over 2-3 months, your body might lose this quickly as you return to previous habits. 
What's the science?
The science for growing muscles consistently shows training will cause stress in the muscle tissue and break down the muscles and the recovery time, nutrition and sleep will give your body time to rebuild the tissue. (1) 
Unlike other cells in your body, muscle cells do not get replaced, so you need to damage muscles so your body will repair them to become more resilient, bigger and stronger.  
This is what training sessions are for and there are multiple ways to stress muscles and start that process of bulking out.  
The different types of stress you can put on your muscles are:
high tension (lifting higher loads and causing microtears in the muscles). 

metabolic stress (causing lactate build up which is an anabolic enhancer).

constant loading (considering time under tension).

 
All of these are powerful bulking tools, and your programmes should combine all these aspects rather than focussing on only one to sustainably bulk over longer periods of time.  
Do you need protein when bulking?
Muscles need energy to contract and energy to grow.  
The energy to contract usually comes from creatine and carbohydrates and the energy to build comes from protein.  
The protein from your diet will be broken down into different length chains called amino acids. These have a few roles to play in the body, most notably in terms of bulking for the repair of muscle fibres and the production of hormones that can also be crucial for signalling the body to repair muscle cells.  
Proteins have many sources, but it's important to get a range of the 20 amino acids, particularly because your body cannot synthesise all of these.  
This can sometimes be difficult to achieve if your diet consists of incomplete proteins such as plant-based, so those following vegan or vegetarian diets may need to be aware of this to make sure they have the most sustainable bulk. 
Animal proteins contain the full spectrum of amino acids so there may be a little less planning for those following an omnivore diet.  
How much protein do I need?
The amount of protein needed in your diet can change depending on your goals, your body type, the training you are completing and the rest of your diet.  
A general rule of thumb is to have a minimum of 1.2 grams of protein per kilogram of your own body weight. 
This will help you to sustain muscle growth, however, if you are training intensely more than 4 times per week, or have an active day-to-day life, 1.7 grams might be a better guide.  
There have been no upper limits found for this and up to 3 grams per kilogram have been used with no ill effect, although if you have a pre-existing kidney or chronic issue you may wish to check this with a health care professional.  
I'd normally recommend a range of 1.5-2.5 grams per kilogram of weight. So, for a 65kg person it would range from 97.5-162.5 grams per day. 
What role does your diet play when bulking?
Protein is highly recommended on a bulk, but carbohydrates and fats also play a big role in keeping this sustainable. Plus there's need for micronutrients such as vitamins, minerals and antioxidants.  
Your body will constantly try to adapt into a more efficient machine, and it will use calories to move and to grow. This means that you'll need a surplus of calories to help the body to grow.  
A range of carbohydrates and fats are great to build up some bulk and to support hormone production and vitamin transportation.  
While it's important to be in a surplus to ensure you go on a sustainable bulk you should look to gradually increase the calories you consume from carbs and fats to try to increase body mass by around 1% per week. This would equate to 0.4-1 kg weight per week.  
It will mean you're staying healthy and at a reduced body fat percentage, but also ensure the surplus is working for you.  
To make sure you're getting adequate vitamins and minerals in your diet a range of fruit and veg would be beneficial. 
Try to eat the rainbow from your fruit and veg and aim for a minimum of seven different pieces of fruit or veg per day — yes that's more than the usual recommendations of five per day, but you're bulking. 
They also help to improve body function and processes, including protein synthesis and metabolism from carbs and fats.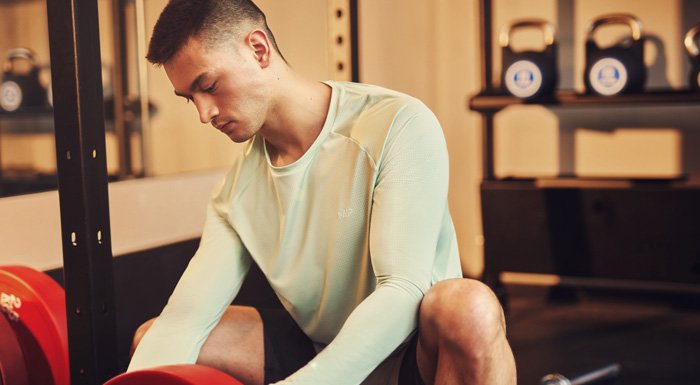 The best supplements for bulking up
In terms of supplements, there are two ways of looking at improving the success of your bulk.  
One is looking at improving the training session you are completing, the other is improving the recovery your body is going through and increasing the nourishment it has.  
Improving training
Caffeine
This is a great way to give yourself a bit of a boost.  
Caffeine has consistently been shown to improve anaerobic performance like weight training in mid to high rep ranges as well as make you mentally focussed.  
Find a new form of chewable caffeine gummies for a quicker release here.  
Creatine
Another proven formula for increasing muscle mass.  
Creatine comes in different forms. They all deliver the benefit of being able to contract your muscles for longer, so you can lift the same load for more reps or a higher weight for the same reps.  
Pre-workout
Pre-workout is generally a mixed as a drink, but can be chewable or a gel. As the name suggests, whatever the form, you take before you train.  
They can have a blend of compounds that can help you to go for a bit longer and actually buffer some of the lactate build up that can cause you to fatigue when you train. 
They can also contain nutrients like arginine that can help to dilate blood vessels, help nutrients get to muscles and give you a good pump that can also help muscles grow.  
There are varieties with and without caffeine if you don't react well to it or train in the evening.  
Intra-workout
This can help you during your workout by feeding your body with energy and nutrients that'll help muscles to grow and stop your body going into a lower testosterone to cortisol ratio where bulking would reduce. 
They should contain BCAA or EAA that your body cannot produce, but are essential to muscle growth and correlated to it, as well as glutamine that can help to make you muscles more resilient so and protect muscles during longer workouts. 
Adding in simple carbohydrates can also keep you energised and working hard through difficult workouts.  
See the range here.
Improving recovery
Whey Protein
A sure-fire way to improve protein synthesis is hit your body with rapidly broken down and absorbed protein sources.  This is whey protein.  
It's a really convenient way to get some quick protein in your body after you train or between meals without too many excess calories.  
My favourite new source is Clear Whey Isolate. It tastes like juice and takes away the creamy texture of traditional protein shakes.