Personal trainer and fitness influencer Bradley Simmonds has become a huge social media sensation. His fitness journey, before becoming a PT to professional footballers and celebrities alike, began after a bad injury cut short his footballing career.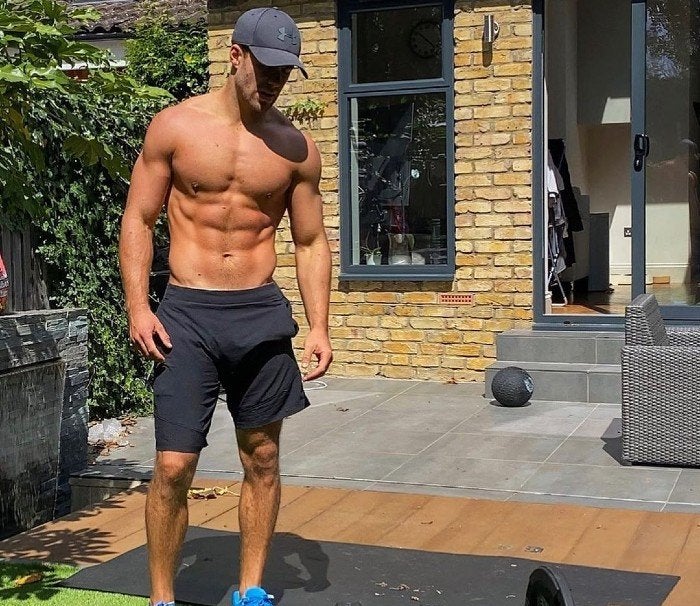 But, former Chelsea Football club academy player Bradley Simmonds hasn't let these disappointments stop him from becoming a success. During the horrible injury, that sidelined him for over 10 months, he began studying for his PT qualifications.
"Having spent so much time in the physio room and gym during my short professional career I learnt so much about the body regarding strength training and nutrition that I knew it was an easy transition for me." 
It soon became apparent to Bradley that this was where he wanted to be. He started training people at a local gym and before he knew it the big names started to contact him — wanting him to train them.
So far, he's trained the likes of former England and Chelsea captain John Terry, baby spice Emma Burton and even One Direction's Niall Horan.  
"I've been very fortunate to train many pro athletes and celebs during my first five years as a personal trainer." 
And, Bradley isn't ready to slow down anytime soon. When it comes to training the stars, he dreams of getting an actor ready for a massive superhero blockbuster or taking David Beckham through the wringer — ready for a top modelling job. 
Despite finding success after football, it's this sports background that's helped form his training principles — and he certainly has some excellent advice to share.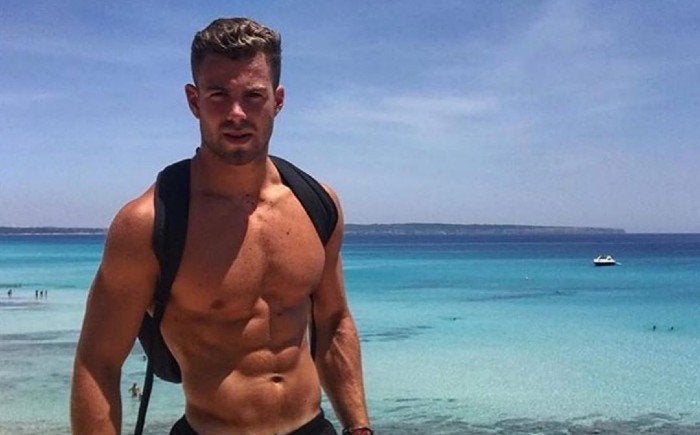 Staying Motivated 
Bradley definitely knows how to stay motivated, considering everything he has been through in his footballing career. Bouncing back from the heartache of injuries curtailing his career, to becoming an Instagram star and personal trainer takes some serious motivation, right?
The key to staying motivated is...
"Always set yourself a goal" 
Setting yourself a goal gives you a tangible outcome to achieve and something to keep working towards. It's also vital for keeping grounded and humble. 
Additionally, Bradley is an advocate for having like-minded people around you. These two tips alone go hand in hand with each other and are a really great way to help you stay motivated. 
"Invest in your ideas"  
This is so important for your motivation and lifestyle in general. Investing in your life and what you want to achieve instead of materialistic things is going to get you closer to your goals and help you maintain a more manageable life. 
Getting fitter
Getting fit is tough but with some simple tips that Bradley has suggested to help you get up and running on your fitness journey.  
It again starts with setting yourself a goal to achieve. However, it helps to make this realistic for example... 
"It could be completing two high-intensity workouts a week or completing a 5km run. Start small and continue to challenge yourself as you become fitter." 
Everyone has to start somewhere so don't get discouraged and keep pushing hitting those weekly targets, consistency is key. 
"Train five times a week combining both cardio and weight training. Weight training to become physically stronger and cardio to increase stamina and improve cardiovascular health. Consistency will lead to greater results." 
However, if you are struggling to figure out where to start and need that guidance don't be ashamed to invest in a PT or group workouts at your local gym. This can be a good way to get stuck into training and making yourself fitter. 
"Having someone to guide and push you will ensure you're being challenged which will result in faster results. Once you start to recognise progress, you'll become motivated to be committed and consistent." 
Getting stronger
Increasing strength can be a confusing process if you don't know what you are doing. Bradley gives us a list of exercise that will be sure to get you on your way to feeling stronger. 
Bench press
The bench press is one of 3 core lifts that should be in everyone's routine for strength training because of it's a true compound exercise. It works the chest, triceps and shoulders all in one. 
Military press
Another one for developing upper body strength and it really does take some serious strength to push weight overhead. 
Bent over row
Another compound exercise that's great for developing the muscles in the back. 
Squats
If you want to get strong you should never ever skip leg day and the squat is the best exercise of them all. 
Deadlifts
An impressive lift but it's serves the purpose of getting strong too.  
Cutting the weight 
Losing weight can be a tricky task for anyone but if you listen to these 5 tips from Bradley, I am sure you can't fail. 
Be real with yourself!! Write down everything you think you can do to improve your health. Do you drink too much alcohol? Do you smoke? Do you eat fast/junk food too often? Do you exercise daily? Do you get enough sleep?
Set yourself a 12-week goal. 
Look into improving your overall diet and cutting down on portion sizes (calorie counting could be an option)
Invest in a trainer or in group classes. Or be committed to training at least x4 per week whilst being active on a daily basis.   
Don't quit! Believe in yourself and surround yourself with people who will help you stay motivated and inspired.
Bradley's Take-Home Message
"Success doesn't come served on a plate. You have to be ambitious with your vision, intelligent with your approach and committed to your work ethic."