By Myprotein Writer: Veronica Chu
How To Make Homemade Meal Replacement Shakes
Sometimes we just don't have time to make a proper meal, or sit down and eat it. For those serious about meeting nutritional goals, this may mean meal replacement shakes.
Shakes are also a great, quick breakfast idea or a nice treat on those hot summer days (definitely a healthier alternative to those purchased at the coffee shop).
1. Choose a carbohydrate base
This could be Instant Oats or a banana (frozen bananas work great in this).
2. Choose a protein base
Whey Protein, Casein, yogurt or milk (almond, soy, coconut, cow's milk) tend to work best, but you could also use soy, beef or pea protein depending on preference.
3. Choose vegetables/fruit
Examples of vegetables which work well include spinach and kale, whereas ideal fruits would be berries, apples, mango, pineapple (again frozen fruit or vegetables work great in this and are cheaper).
4. Choose a fat option
Nut butter, chia Seeds, avocado, flax Seed and desiccated coconut blend well in addition to giving your shake a nutritional punch of protein, healthy fats and taste!
5. Optional Extras
Ice cubes or a teaspoon of xanthan gum can be used to thicken your shake, giving it the texture of a delicious milkshake! FlavDrops add extra flavour to any shake, making it super-tasty, without added calories.
Goji berries, raw cacao nibs, bee pollen, powdered peanut butter or cacao powder are also great additions to the top of your shake.
When you've chosen all your ingredients, simply put it all into a blender and mix.
It may be handy to get personal size blender to save on washing up.
Meal Replacement Shake Recipes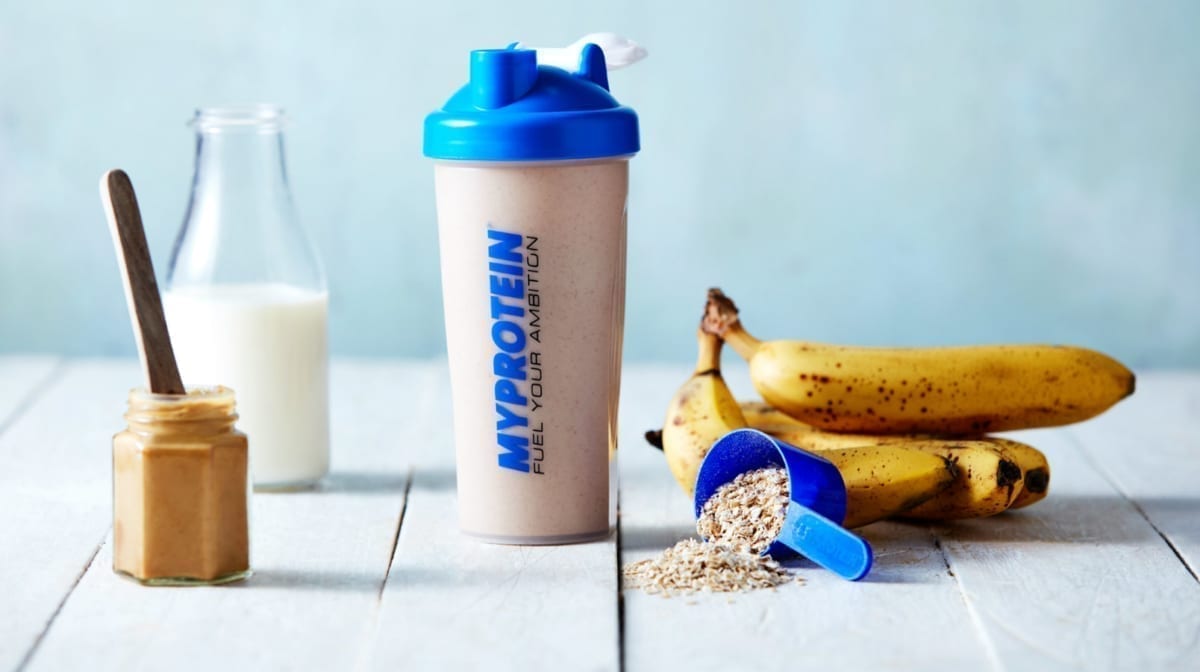 Snickers shake
1 Scoop Chocolate Impact Whey Protein
150ml milk of choice
1 tbsp peanut butter
Optional: Oats/banana
Approx 10 ice cubes
Smores shake
1 Scoop Vanilla Impact Whey Protein
2 tbsp unsweetened cocoa powder
1/2 Tsp cinnamon
150 milk of choice
Approx 10 ice cubes
Optional: Instant Oats for thickness
Garnish: marshmallows
Eton Mess shake
1 Scoop Impact Whey Protein – vanilla flavour
Handful of frozen berries
150ml milk of choice or water
Optional: oats or banana
Optional garnish: more berries and Sugar-Free Strawberry Syrup
Take Home Message
Enjoy making these quick, delicious and filling meal replacement shakes!
Our articles should be used for informational and educational purposes only and are not intended to be taken as medical advice. If you're concerned, consult a health professional before taking dietary supplements or introducing any major changes to your diet.