Building muscle while cutting body fat to achieve a competition physique is not easy to do. It takes time, dedication and planning. Along with the optimal training plan, getting your nutrition right is fundamental to the process. Here are seven tips to help you optimise your bodybuilding nutrition.
How necessary is nutrition to bodybuilding?
Nutrition is an essential part of bodybuilding. Consuming the right nutrients will help fuel your body for training, enable faster recovery and contribute to body composition.
As training demands change over the course of a season, so do nutritional requirements. Carefully planning your diet is the best way to ensure these demands are met.
Here are some tips to help you get started: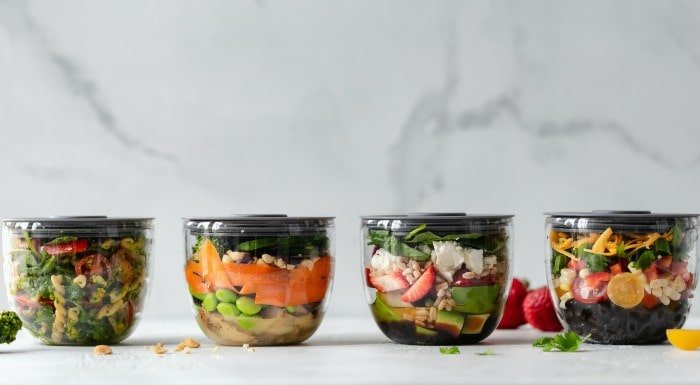 1. Consume enough high-quality protein
Consuming enough protein is essential for building muscle. It has been suggested that 1.6g per kilogram of body weight per day is recommended for strength athletes. (1) For bodybuilders in the off season looking to increase muscle mass, an intake of 1.6-2.2g per kilogram of body weight per day is recommended. (2)
Additionally, the evidence shows that while in a calorie deficit, a higher protein intake may be needed to prevent the loss of lean muscle mass. So the recommended protein intake for bodybuilders preparing for competition is between 2.3-3.1g per kilogram of body weight per day. (3)
In addition to the total amount of protein consumed, it's also important to consider protein quality. Protein sources must contain certain amino acids, like lysine and methionine, needed for muscle growth. (4)
When aiming to reduce calories, leaner sources of protein are best. Some of the best protein sources for bodybuilding include chicken breast, turkey, white fish and whey protein.
Try some of these recipes for inspiration: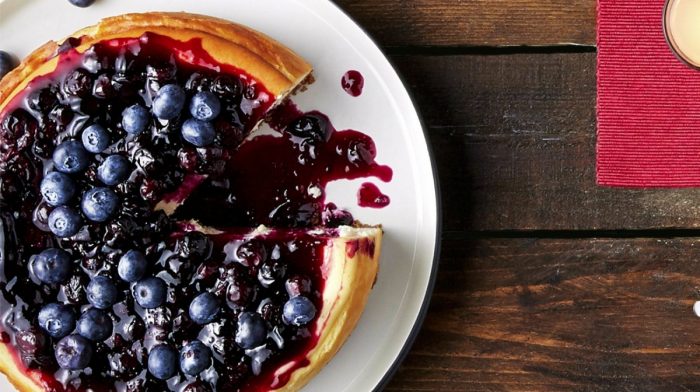 Who knew you could do so much with whey?
2. Eat at regular intervals throughout the day
Evidence suggests that distributing protein throughout the day has a greater impact on building muscle. (2) Regular consumption of protein will help to maximise muscle protein synthesis and control appetite. (3)
As with most things in nutrition, more isn't necessarily better, and there is evidence to show that too many meals will actually have a negative effect on muscle preservation and appetite control. (3)
Therefore, the recommended meal frequency for bodybuilders is between 3-6 meals a day, consisting of a minimum of 20g of protein. (3)
3. Consume the right amount of carbohydrates
Resistance training uses glycogen as a fuel source, so in order to get the most out of gym sessions, it's important to get carbohydrate intake right. (5) The recommendations for strength athletes (which includes bodybuilders) is between 4-7g per kilogram of body weight per day. (5)
The exact total will depend on the training phase. For bodybuilders wanting to reduce body fat, higher carb intakes will make calorie targets more difficult. For bodybuilders in a bulking phase, a higher carb intake is recommended.
Which is better, high protein or high carb?: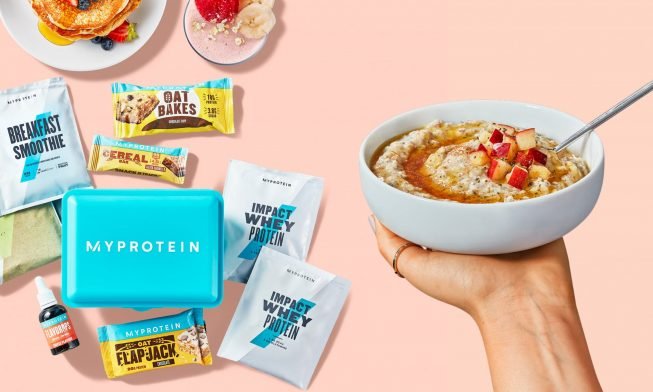 It's the battle of the breakfasts.
4. Don't drop fat intake too low
Fat is the most calorific macronutrient, with nine calories per gram compared to four calories per gram for carbohydrates and protein. Therefore, when reducing your calorie intake, it makes sense to reduce fat content.
However, extremely low-fat intakes have been shown to reduce testosterone levels and may have a negative impact on lean muscle mass. (3)
Bodybuilders should consume between 15-30% of their calories from fat in order to prevent loses in lean muscle mass and to ensure protein and carbohydrate intakes remain optimal. (3)
Here's more information on how to plan a bulking bodybuilding diet:

Get over a gaining slump with these tips and tricks for the hardgainer diet.
5. Choose effective supplements
The most important element of your nutrition is getting your food right. However, once you are consistently getting the basics right, supplements can help your progress. Currently, the evidence suggests that some of the most effective supplements for bodybuilding include:
Creatine
Creatine is one of the most effective supplements for building muscle mass. A creatine loading phase followed by a maintenance dose of approximately 5g per day has been shown to enhance lean muscle mass. (6)
Beta-alanine
Beta-alanine helps the body to produce carnosine, which acts as a buffer to fatigue. This enables the body to perform higher-intensity exercises, like lifting weights. Consuming approximately 6g per day may help exercise performance and boost lean muscle gains. (7)
Branched-chain amino acids (BCAAs)
There is evidence to show that BCAAs can help reduce the sensation of DOMS (delayed onset of muscle soreness) after a workout. A dose of 255mg per kilogram of body weight per day has been seen to reduce DOMS symptoms. (8)
6. Don't forget about micronutrients
Some bodybuilders suffer from micronutrient deficiencies, especially during contest preparation. (3) This may be due to restricting specific food groups and eating the same foods at each meal.
Consuming a wide variety of foods will help this, and a multivitamin supplement is also worth considering.