This cheesecake-stuffed banana bread makes the perfect healthy breakfast, pre- or post-workout fix, or good-for-you snack for that mid-afternoon sweet craving.
Using sugar-free syrup guarantees a delicious low-sugar treat, plus our Vanilla Impact Whey Protein means this tasty treat will be super-satisfying – keeping you going for longer.
Click to jump straight to the nutritionals.
Makes: 10 slices
Meal type: High-protein snack, high-protein breakfast, pre- or post-workout snack
Prep time: 5 minutes
Cook time: 45 minutes
Total time: 50 minutes
Equipment needed: 9×5" loaf tin
Ingredients
For the banana bread:
2 ripe bananas
1 large egg
120ml sugar-free Syrup (Maple)
40g Coconut Oil (softened)
125g plain flour
2 scoops Impact Whey Protein (Vanilla)
1 teaspoon baking powder
For the cream cheese filling: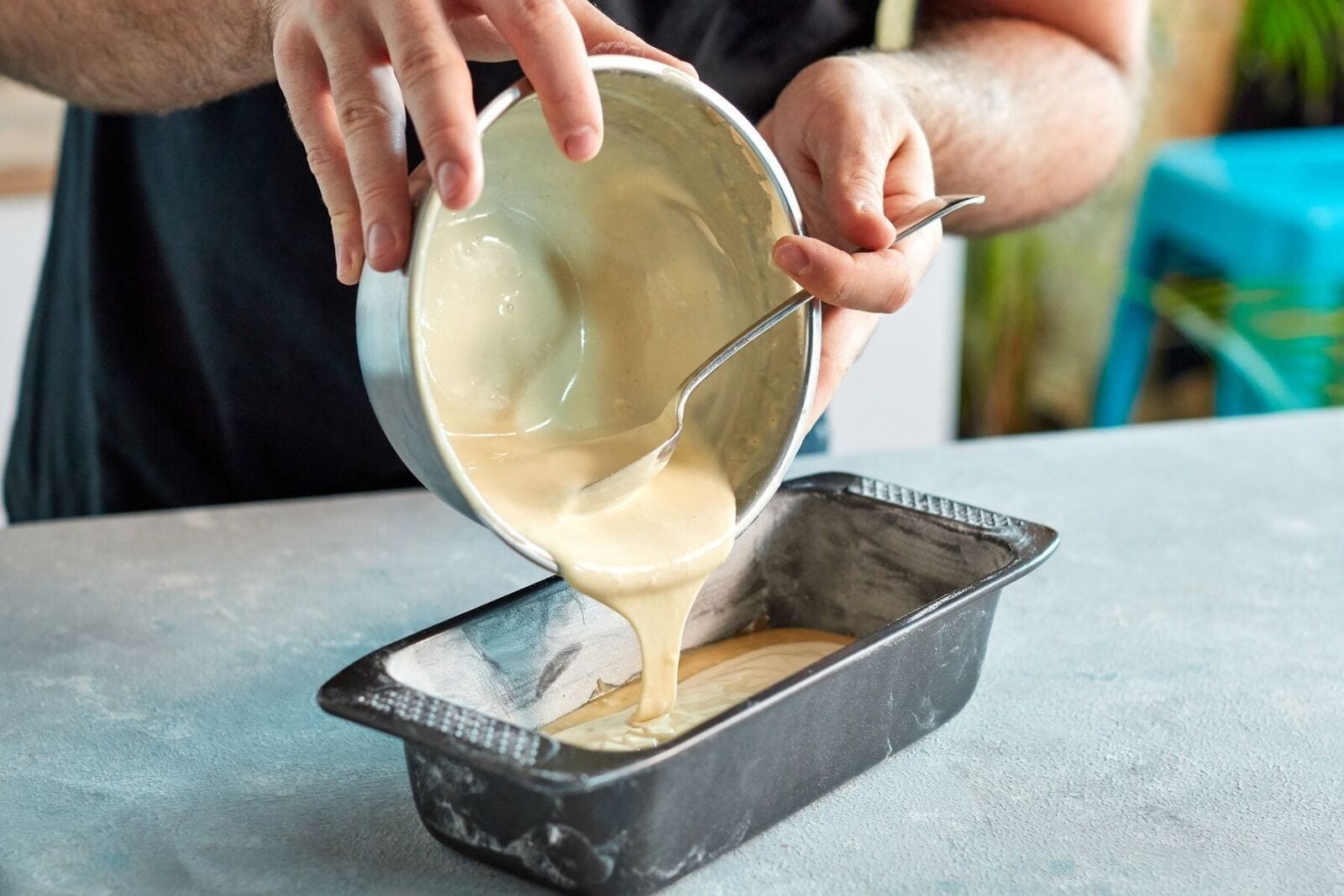 Method
First preheat the oven to 350˚F/180˚C.
Next, make the banana bread batter. Mash the bananas in a medium-sized mixing bowl. Add the egg, Sugar-Free Syrup, and softened coconut oil into the mixture.
Add the flour, Impact Whey Protein and baking powder and mix using a spoon until well-combined (but small lumps are still slightly visible). Set aside.
Now make the cream cheese filling. Mix the egg, low-fat cream cheese, Sugar-Free Syrup, and Impact Whey Protein in a small bowl.
Pour half the banana bread batter into a greased 9×5" loaf tin. Pour the cream cheese filling evenly over the banana batter. Pour the remaining banana bread batter on top of the cream cheese filling.
Bake for approximately 45 minutes, or until an inserted knife or toothpick comes out clean from the middle of the bread. Baking times may vary, so keep an eye on the bread!
Allow to cool for 15 minutes before serving.
Slice into 10 slices and enjoy!