Personal trainers have had it tough this year, with gyms being shut for a large portion of the year, so what better way to show them you care than with the perfect gift this Christmas? From top-of-the-range kit to the nutrition they need to power through those cold outdoor sessions this winter, we've got the ultimate gift list for personal trainers.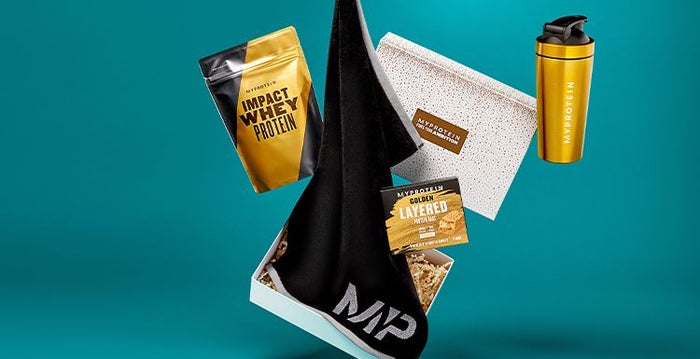 1. Limited Edition Christmas Golden Box
This golden box is filled with goodies for them to get excited about this Christmas. Containing the key to recovery with delicious Golden Impact Whey Protein and our most popular protein bar, the Golden Layered Bar, this box will light up their training sessions. There's also a towel and a Golden Metal Shaker that makes this box worth its weight in gold. 
2. MP Essentials Puffer Jacket (Men's & Women's)
Keep them warm on their way to work or through those tough outdoor bootcamps with a coat specially designed to shield them from the elements. With a water-repellent outer shell and multiple zipped pockets to keep all their valuables safe, they'll be happily leading classes on the coldest of days.  
3. Raw Training Collection
Inspired by old-school sportswear, the raw training collection is designed to be durable as well as stylish, this is the kit they'll want to wear every day. Built for mobility as well as being supportive, they can push themselves and their clients to the limits and know that their kit will keep up. With everything from leggings through to joggers and sports bras, there's something for every session. 
4. Gallon Hydrator
Save them trips to the tap with the Gallon Hydrator. With its tough exterior, handle for easy drinking, stainless steel screw-top lid, this bottle it built to withstand day after day at the gym, in the park, or wherever else they're training.  
5. Resistance Bands
A staple in any PT's kit bag, resistance bands are perfect for training clients wherever they are. Coming in different resistance levels from 2-54kg they'll be able to really test their clients in a load of different ways with these.  
6. MP Gym Holdall
With all the kit it takes to be a good PT, they're going to need a decent bag to carry the essentials in. Whether it's all their snacks to squeeze in between clients or extra layers for those outdoor bootcamps, this holdall has room for it all. With a water-resistant base, it's perfectly designed to be thrown around outside. There's also a pocket big enough for their shoes and in inside zup-up pocket for their valuables. 
7. MP Seamless Snood
Training outdoors through the winter months can be tough. Make them tougher with this fleece snood to keep out the icy cold mornings. With a drawstring to keep it in place, no matter how much they're jumping about, it'll keep them warm. 
8. Layered Bar
We know it can be tough to refuel in between clients, but this bar will ensure that they're ready to go again straight after. High in protein and low in sugar, you'll help to keep their muscle pumping and keep them feeling fuller for longer. The delicious flavours are the main reason this is our most popular snack — they'll be looking forward to their break more than ever with this on offer. 
9. THE Pre-Workout+
Get them pumped for those early morning clients with THE Pre-Workout+. We know getting up before it's light and trying to motivate others too can be pretty tough, so help them out with our most powerful pre-workout blend ever. With phased release beadlets for extra caffeine, this pre-workout will keep them pumping through the longest of sessions. 
10. BCAA Drink
Give them that extra boost of energy mid-session with a quick can of BCAA Drink. Full to the brim with amino acids, caffeine and B vitamins, this drink is the perfect pick me up whatever the time, without the hassle of mixing it up. 
Take home message
It's been a tough year for PTs as they've adapted to training clients outside of the gym, so treat them to something special and pile their stocking high with everything they'll need to succeed in 2021. 
Looking for more inspiration? Check out our other Christmas gift guides, below: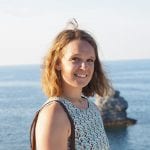 Evangeline is a Veganuary convert and newbie vegan with a degree in English and French from the University of Nottingham. Having recently ditched the meat and dairy, she really enjoys the new flavours and cooking techniques she's encountered on a plant-based diet. She's been shocked by the millions of ways you can use tofu, however still hasn't found a decent cheese substitute! When she's not in the office or eating, Evangeline usually out running or sailing. As a qualified RYA Dinghy Instructor and a marathon runner, she knows the importance of providing your body with the right nutrients for endurance sports as well as a busy lifestyle. Find out more about Evie's experience here.