The quickest, easiest protein mug cake you've ever made.
Made in minutes, this sticky, sweet protein mug cake will curb your cravings without jeopardising your macro-goals.
Click to jump straight to the macros.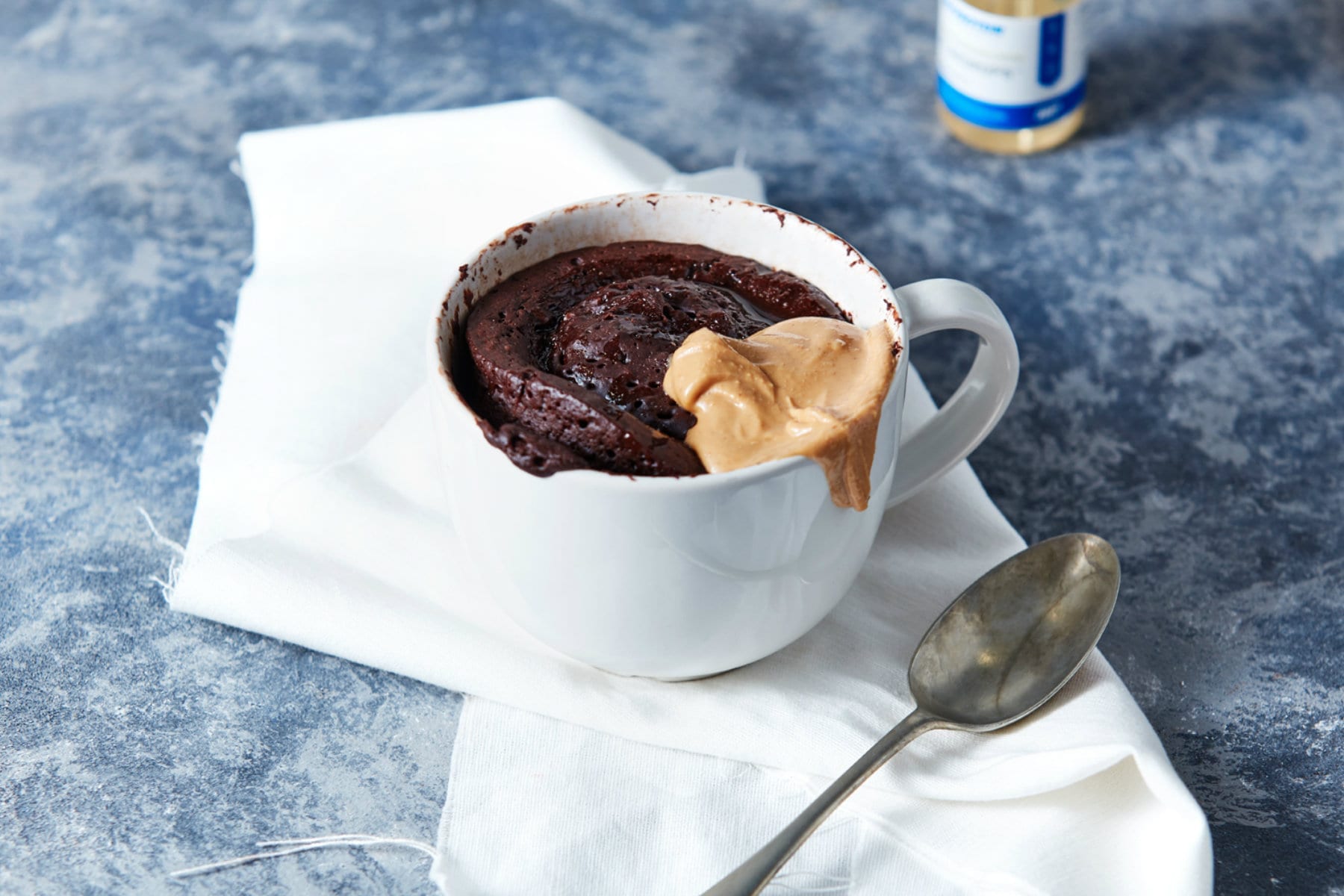 Ingredients
1 scoop Impact Whey Protein ( you can use your favourite)
1 egg white
¼ tsp. baking powder
1 tsp. sweetener
2 tbsp. skimmed milk or almond milk
Syrup
5 drops Flavdrops
1 heaped tsp. Peanut Butter for the centre (optional)
Method
1. Mix all the dry ingredients in a mug with a fork until no lumps remain.
2. Add in the egg white and milk and mix until smooth.
3. Now's the time to drop in any extras for the middle – try a heaped tablespoon of your favourite nut butter.
4. Microwave for around 1 minute on high (give or take some time depending on your microwave). Keep an eye on it – if it starts to bubble over the top, stop microwaving and press the batter back into mug with a fork, then continue microwaving.
5. When finished, the cake should be cooked but still very moist. Now smother it in Sugar-Free Syrup. Yum!