Meal replacement shakes have been a popular strategy for people who are looking to jumpstart their weight loss for the past 30 years or so. Now, with so many other protein powders and other nutritional products on the market, where do meal replacement shakes fit, and who would benefit the most from them? Read on to find out if a meal replacement shake is the best choice for you.
In this article, you'll find: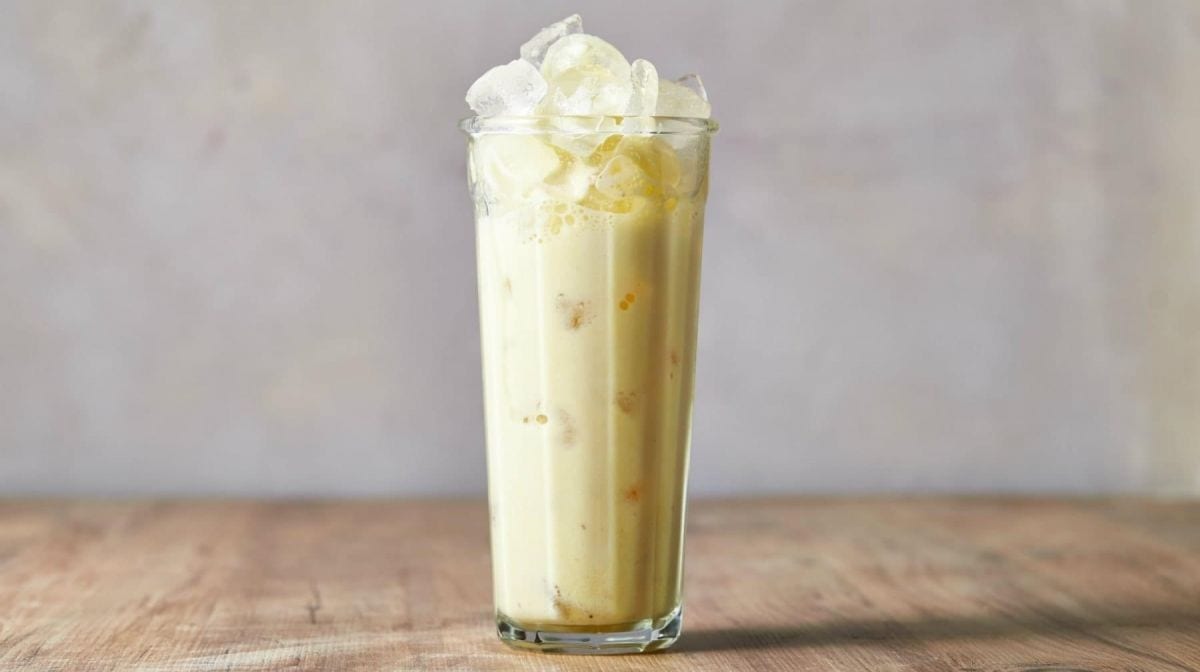 A meal replacement shake is a drink designed to completely take the place of a meal — which means it should contain a wide variety of nutrients, including all three macros plus vitamins and minerals. Sometimes they come in a powdered form (that you mix with water) and other times they might come pre-mixed and ready to drink. For example, instead of a breakfast of eggs (protein), toast (carbs), and tomatoes (fibre), a meal replacement shake can provide all three in one convenient drink.
Why try a meal replacement shake?
Meal replacement shakes can be a very handy tool for a few reasons. They can help control calories by preventing overeating during a meal, they're easy to take on the go or keep on hand instead of missing a meal, and they can actually help boost calorie intake if used as an addition to your regular meals. If you're struggling for consistency in your diet plan or not sure where to start, meal replacements can help you get on the right track.
Weight loss
Weight loss is likely the most common reason that someone would use a meal replacement shake. With so many different diet trends and supplements on the market, it can be hard to know what to eat and when. When you use a meal replacement shake, you know exactly what the serving size is, how many calories you're getting, and it doesn't take a lot of effort to make. You don't have to worry about calculating the calories of 20 ingredients in a recipe — it's all done for you.
Some weight loss plans advocate for using meal replacements to take the place of up to two meals per day. For example, breakfast and lunch, and then to eat a balanced meal for dinner. If you use a 250-calorie meal replacement shake, then you know you're at 500 calories (2 shakes) after lunch and have the remainder to budget on a healthy, satisfying dinner.
Worried about feeling satisfied from just drinking a shake? The best meal replacements on the market combat hunger by contributing adequate protein and fibre, two nutrients that slow digestion and keep you feeling fuller, longer. Drinking plenty of water throughout the day can also help. If you still feel like you need to chew something to feel satisfied, having a serving of veggies along with your shake can make it feel more like a true meal.
Convenience
The convenience of a meal replacement shake is a major benefit. If you're someone who's always on the go, a meal replacement is a great solution to make sure you don't miss a meal. Athletes who rely on refuelling quickly after a workout can turn to a meal replacement shake when they don't have time to cook a meal. If you hit the gym before work and have a long commute, you can easily drink your shake in the car. If you work long hours and don't always get a lunch break, you can keep meal replacement shake powder on hand to mix up as needed. If you have a busy day and no time to cook a healthy meal, you can feel good about getting balanced nutrition from a simple shake.
Build up calories for the day
Although common for weight loss, meal replacement shakes can also be useful for people who want to add calories to their diet. If you're trying to bulk up but don't want to overdo it, drinking a shake between meals is the perfect solution. Instead of trying to determine the healthiest way to increase your calorie intake, you can feel good about the nutrients you're getting from a meal replacement shake — and feel less tempted to bulk up on junk food calories. If you struggle to eat breakfast in the morning (you aren't hungry), drinking a shake can be easier on your stomach than eating a heavy meal.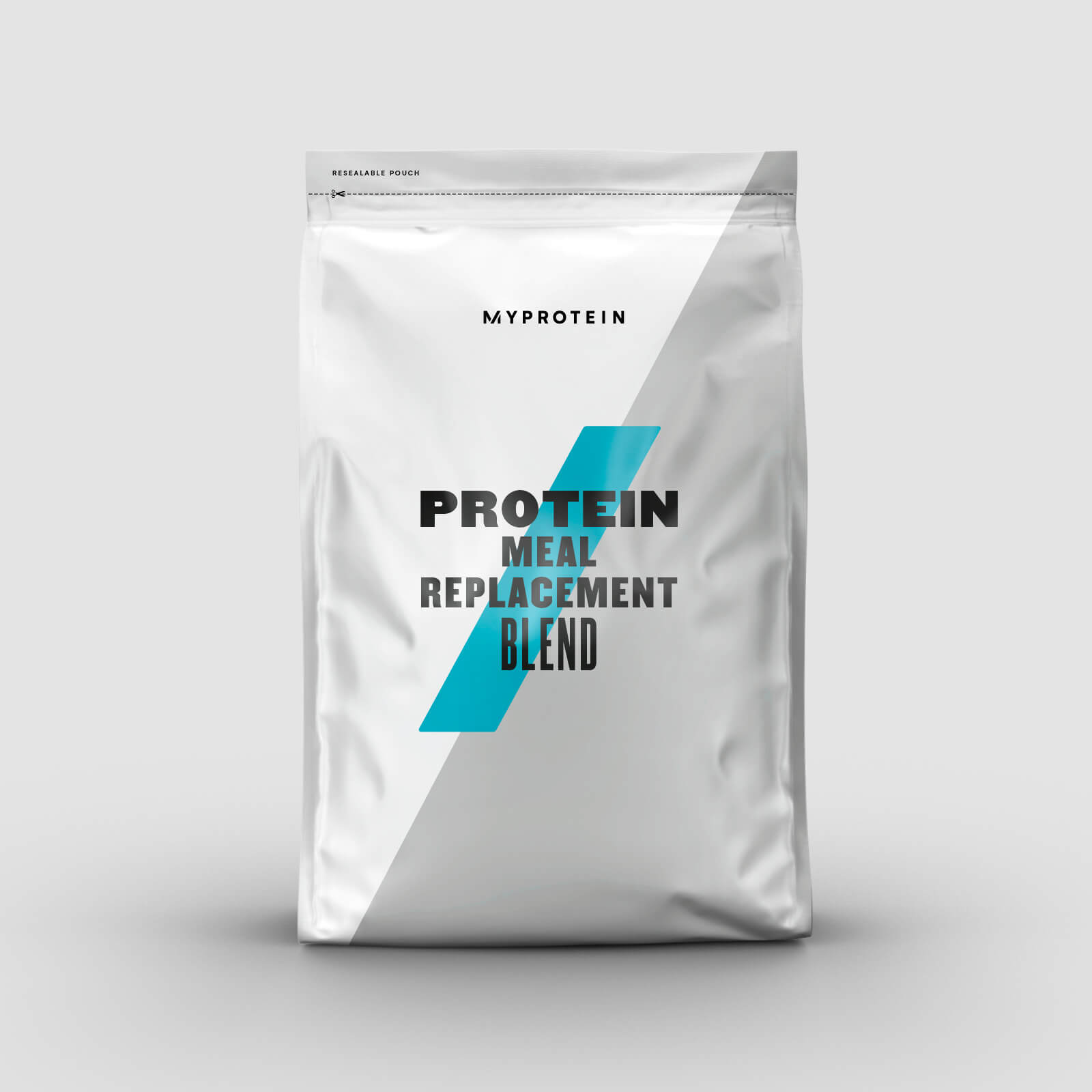 The Myprotein Protein Meal Replacement Blend is a great product for athletes who need a quick, on the go, balanced shake without too much effort. While you can use protein powder and blend it with other ingredients, choosing the Protein Meal Replacement Blend contributes all three macros, vitamins, and minerals in one ingredient. You can use it as it is with water, or even mix with milk if you want to increase the calories for lean muscle gains. If you're trying to limit your calories, the high protein content will protect your muscle mass and help your body focus on burning fat.
How are meal replacements different from protein shakes?
While protein powders and shakes are incredibly powerful supplements, a meal replacement is different because it doesn't focus primarily on one macronutrient, but rather contributes a healthy balance of macros and micronutrients (vitamins and minerals) that your body needs. Often protein powders are used to make smoothies or shakes with other foods — fruit, milks, spinach, healthy fats — to be more satisfying and filling. However, a meal replacement shake has all of that extra nutrition built right in to one simple package.
Things to consider
If you are planning to introduce meal replacements in to your healthy lifestyle, think about which benefits are the most useful for you. While they're a great way to kick start weight loss by replacing a meal or two, it's still important to build healthy habits and learn how to control your calories during regular meal times as well. If you're using a meal replacement, but not eliminating unhealthy foods or overly large portions from your diet, then you won't see the results you're after. Remember, a calorie deficit is needed for weight loss. Make the meal replacement a part of your overall healthy lifestyle, not an excuse to overdo it other times of the day.
Take home message
Meal replacements are very useful tools for a variety of goals — losing weight, keeping a regular schedule, and even adding extra healthy, balanced calories to your diet. Consider a meal replacement as one piece of your healthy lifestyle puzzle — in combination with a great exercise routine, healthy diet, and positive outlook.