Whey protein has a great reputation for being the best protein, and for good reason, too. Of all the forms and types and strands of protein, whey protein is one of the best.
The benefits of whey protein in relation to muscle development make it hugely popular and recognisable as one of the most commonly used sports nutrition supplements (32-33). Because of the widespread use by gym goers and sports people, whey has also been the subject of a vast amount of scientific literature.
This article offers up the facts on whey protein to help you decide if whey is the right supplement for you.
What Is Whey Protein?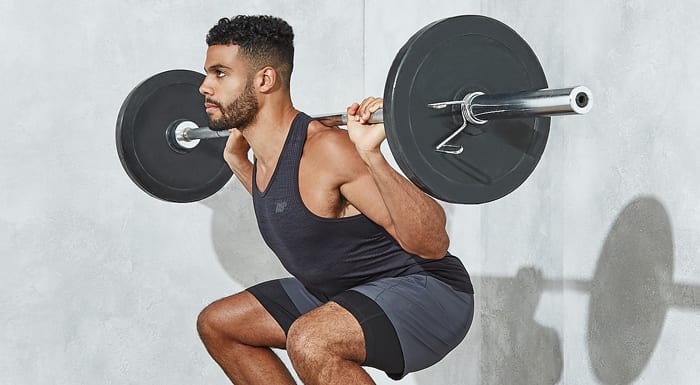 Whey is an all-natural by-product of milk during cheese production. Approximately 20% of the protein in cows' milk is made up of whey. During the industrial production of cheese and curd, milk goes through a structured process which includes pasteurisation, inoculation and incubation before rennet extract is added. The addition of rennet extract assists the coagulation of milk and separates it into curds and whey.
The Difference Between Whey Concentrate, Isolate & Hydrolysate
---
Once the whey and curds have been separated, the mixture is then filtered and neutralised using citric acid. Continuous filtration of this liquid whey concentrates its protein percentage down to around 80% protein. Further microfiltration can boost protein concentration up to 90% (13). The liquid whey solution is then warmed and spray dried to become a whey protein powder. This is known as whey concentrate and still includes a small amount of fat and carbohydrates (in the form of lactose).
This form of protein can have between 29-90% total protein but 70% and 80% concentrations are the most commonly seen in sports nutrition supplements (13-14). Whey concentrate comes in at the lowest price of the different types of whey protein.
---
Isolate and Hydrolysate
---
There are more variations of whey protein, which are based upon different production processes that are applied to the whey. The first is whey isolate, where water is removed along with most of the lactose and fat to give a 95% protein concentration.
The next form is whey hydrolysate, which is partially pre-digested with enzymes. This enzymatic pre-digestion is applied to break down some of the amino acid peptide bonds into shorter chains, which accelerate absorption and amino acid availability in the body (47). Whey protein hydrolysate is commonly suggested to be the optimal form of whey protein where fast absorption is needed (such as directly after a workout) (67).
---
The Benefits of Whey Protein 
The focus here is predominantly on the effect of whey protein on healthy individuals.
The vast majority of scientific research supports the conclusion that people who engage in exercise and sport regularly require more protein, either in their diet or via supplementation, than people who are sedentary (13). This is so they they can achieve a positive net protein balance, which means giving the body enough protein to prevent lean tissue loss (including loss of muscle mass).
Benefits | Muscle Protein Synthesis
The amount of muscle gained or lost is a reflection of protein metabolism. Simply put, protein accretion or protein loss is decided upon by a balance of muscle-protein synthesis (MPS) (muscle growth) and muscle protein breakdown (54).
Protein and amino acid consumption (through diet or supplementation) stimulates MPS and, if enough is consumed, a positive net protein balance. In contrast, not consuming enough protein leads to higher rate of breakdown and a negative net protein balance (5). Healthy, active people have a protein turnover rate of 1.5-2% per day (17).
Exercise stimulates two actions in the muscles simultaneously: catabolism (breakdown of skeletal muscle) and anabolism (muscle growth). In order to sustain a positive net protein balance, individuals need to consume an adequate amount of protein. The more exercise a person undertakes, the more protein they require to sustain a positive net protein balance.
In relation to whey protein supplementation, several well-designed studies have shown that whey protein supplementation specifically is effective in maximising stimulation of muscle-protein synthesis in all individuals, with dosages varying between 20g-40g per serving (29,67,73).
Whey protein supplementation has also been shown to be beneficial in the elderly to prevent the decline in muscle mass, known as sarcopenia. A review that analysed the results from 9 randomised controlled trials concluded that supplementing the diet with protein powder in combination with resistance training is associated with gains in fat-free mass in older adults (63).
Benefits | Whey Protein and Performance
Importantly for athletes and sports people, alongside the physiological changes from whey protein supplementation, there have also been reported performance-related benefits.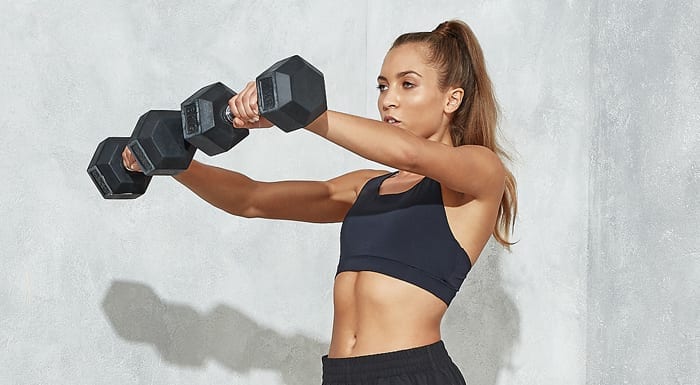 The benefits of non-specific protein supplementation on resistance training exercise performance and post-exercise adaptations have been outlined in a large meta-analysis study of 22 trials (16).
Based on data from 680 participants, the combined findings showed not only a 0.91kg increase in fat-free mass but also a 20.7kg greater increase in 1 rep max single leg press strength.
Whey Protein Dosage
First, we need to know the recommended daily allowance advised in a normal healthy adult population. This dosage would be to sustain a balance of protein synthesis versus degradation, to account for differences in protein metabolism and nitrogen losses (via urination and excretion).
The recommended dosage for healthy adults (who do not exercise very regularly or aim to grow muscle mass) is suggested to be 0.8g per kg of bodyweight daily (35), which for an average 80kg man would be:
0.8g x 80kg bodyweight = 64g protein per day
This value is suggested to be appropriate for 97.5% of healthy men and women over the age of 19 years old. However, those who exercise require more protein to allow for lean tissue development and repair after exercise (36,68). In fact, the predominant nutritional guidelines for protein consumption suggest that for physically active people, up to 2g per kg per day is both safe and more effective for improving performance and increasing muscle mass (13).
Such guidelines also suggest that whilst every step should be taken to obtain protein via whole foods in the diet, protein supplementation through sources such as whey is an effective and efficient way of making sure protein intake is met (13). Protein powders offer an easy, convenient way for people to boost their protein intake without consuming extra carbohydrates and fat, often at a lower cost that meat or fish.
The proposed dosage recommendations for varied forms of activity and exercise is outlined below, as each will predispose the individual to different physical stressors, which is likely to require a different amount of protein consumption.
Whey Dosage For Endurance Athletes
Generally, protein intake should range from 1g to 1.6g per kilogram of bodyweight per day, depending upon the duration and intensity of performance (27,43,49,69).
The advised dosage for 2 bouts of 90 minutes cycling at 46% VO2 max was 1g per kg per day (21).
A dosage of 1.6g per kg per day meets the protein (nitrogen balance) requirements for experienced runners (70).
In an elite running population, this requirement is suggested to reduce to 1.49g per kg per day (25).
Whey Dosage For Strength Training
Activities involving strength, such as weightlifting and bodybuilding, have a higher protein requirement than endurance activities. This is particularly evident when undertaking the early stages of training or when the volume of exercise changes dramatically.
Between 1.2-1.8g per kg bodyweight per day is suggested to stimulate increases in lean muscle mass (1,16,38,42,69-70). The same dosage (1.2g-1.8g) has been shown to facilitate adaptations to training if sufficient calories are also provided (57-58,65,71,75-76,80).
Power sports athletes (such as Olympic weightlifting) are suggested to consume between 1.6-2g per kg per day (2,36,42,44,69).
Bodybuilders are recommended to consume 1.12g per kg per day specifically (70). When attempting to decrease body fat, intense resistance training alongside calorie restriction can lead to a negative net protein balance, despite 2g/kg protein consumed (12,15). Therefore, doses of 2.3-3.1g per kg per day have been suggested for bodybuilders attempting to reduce body fat levels (31), as a higher intake is proposed to sustain lean body mass, with sufficient carbohydrates and reduced fat intake (30,50,).
Whey Protein For Intermittent Sports
A protein intake of 1.4-1.7g per kg bodyweight per day is recommended for athletes undertaking activities which are intermittent in nature (45). This would include sports such as football or basketball.
Safety/Side Effects 
Despite occasional allegations being made regarding negative effects of high whey protein consumption, there is very little conclusive evidence to support such claims (32).
Claims regarding the impact on the health of the kidneys (40), bone density (39), liver (53) and cardiovascular system (33) have all been questioned or entirely disproven.
Take Home Message
Whey protein supplements give the perfect opportunity to ensure your body is getting an adequate supply of protein to maximise performance and gains or maintenance in lean muscle mass. They're a high-quality protein source that's easily absorbed and provides all essential amino acids required to boost muscle-protein synthesis and develop lean body mass.
Also, they are readily available in a variety of flavours to provide a quick hit of protein to supplement your daily protein dietary intake.