---
Callum Melly
---
A foodie, avid traveller and fitness junky who has a real love for health and well-being. A degree in journalism, a front cover on Men's Fitness, a successful business and a Myprotein athlete – is there anything Callum hasn't dipped his toes in? Check out our exclusive interview with Callum Melly below, or if you want to check his workouts out – click here and subscribe to our YouTube channel.
---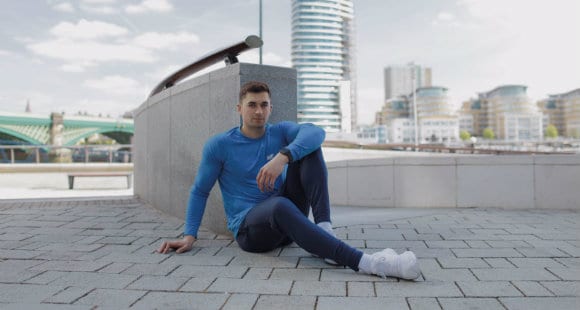 ---
When did you first begin training?
When I was 21, I started after 3 years of typical student life. Knocking back Jager bombs and surviving on burgers. I left uni with my degree in journalism and found myself a little bit lost, I was really skinny, unhealthy and didn't know what I wanted to do in my career, I needed something to focus on. So, I joined the gym, my idol at the time was Greg Plitt and I wanted to have a good body for aesthetics. I am very competitive, stuck to my training plans and watched numerous Greg Plitt videos and nutritional advice via magazines. My first supplements were a gift back in 2010, my parents bought me a Hard Gainer pack. I was working at Hollister at the time and during the summer I swapped shifts so that I could have the day to myself and could train and spend my free time on the beach.
---
Do you think nutrition or training is more important?
When I first started training I didn't know the importance of nutrition. Picking up weights which were heavy automatically made you big, it wasn't until I started to research and invest in my own education that I began to learn the importance of nutrition and I am now studying to be a professional nutritionist as well as a PT. I like to refer to it as "you create a demand in the gym and you need to supply that demand outside of the gym, with the right rest and nutrition to provide your desirable goals"
---
How do you maintain a balanced lifestyle?
For a good couple of years, bearing in mind I have been training for 7 years now, I was extremely committed to my training, nutrition and did everything I could to get in the best shape at the time. As a result, I compromised certain aspects of my social life, for example, I gave up alcohol and stopped eating specific foods, missed out on social events with friends and family purely because I was committed to my goal.
---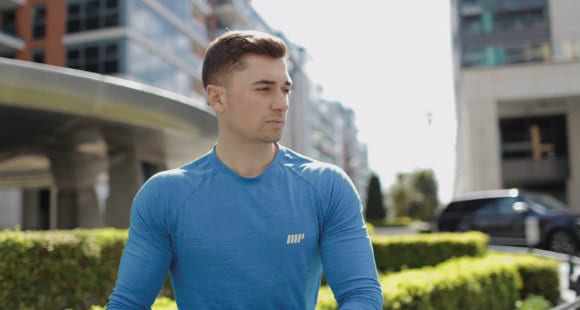 ---
What is your greatest achievement?
Very ironic, November 2015, Thursday 12th I had a photo shoot for the Men's Fitness front cover.My girlfriend Emily had persuaded me to sign with the agent at the time, I hadn't told her about the shoot – it was a surprise.
However, 2 days after the shoot my girlfriend was in a fatal plane crash, I spiralised into depression and anxiety. When I met Emily, I was very regimented with my training and she encouraged me to become a fitness model, although I never had the chance to tell her about my Men's Health shoot.
I want to highlight the importance that the gym should not take over your life. I maintain a lean body all year round and still go out whenever I want to. Although it appears on my social media pages, I stay upbeat to motivate people, I have suffered from depression and anxiety I do have good days and bad days, we don't all have a perfect life in the fitness and modelling world. I want to inspire others to be healthy and happy.
---
What is your favourite Myprotein product and why?
That's a very difficult question. Favourite shake is salted caramel whey protein isolate. Almond butter is hands down golden goodness, the best thing. If I am out on-the-go, I love the Chilli Con Carne Pro Meal, it's super easy and macro friendly.
---
What products do you use on a daily basis and when?
Almond Butter – I use this as a topping for my proats, as a spread on rice cakes and I add it to smoothies.
Nutri Greens – 3 times a day to bump up my micro nutrient intake.
 Snacks and supplements per day:
– Whey Protein Isolate (pre, post and during the day if required)
– Total Protein (before bed)
– Omega 3, Alpha Men, vitamin D (first thing in morning and before bed)
– BCAA (intra workout)
– Creatine (pre and post workout alongside isolate)
– Maltodextrin (post workout)
– Liquid L-Carnitine and Thermopure (pre workout)
---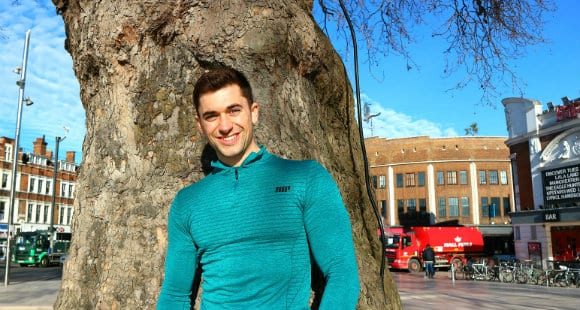 ---
How often do you train? Do you have training regime/splits?
I train 5-6 times per week.
Monday: Push (chest, shoulder and triceps)
Tuesday: Pull (back, biceps)
Wednesday: legs (quads, ham, glutes and g=calfs)
Thursday: Rest
Friday: Push
Saturday: Pull
Sunday: Legs
---
What is your favourite exercise?
Push: Beijing cable fly
Pull: Deadlift
Leg: Split squats
---