Peanut butter & jelly sandwiches just got an upgrade.
Hugely popular in the US, peanut butter and jelly (we call it jam) is one of those infamous combinations that just works — like fish and chips, or salt and pepper.
As sandwich fillings go, it's probably not that nutritious but sometimes you have to give in to a guilty pleasure, right?
In this super-simple recipe, Niall Kirkland takes the classic American duo to a whole new level. Why settle for a plain old PB & J sandwich, when you can make it into delicious, oozing French toast?
Oh, and thanks to the addition of our bestselling Impact Whey Protein and a couple of eggs, he's boosted the protein content of this indulgent breakfast too. It's a win win.
Serves 2
Ingredients
1 scoop Impact Whey Protein (Vanilla)
100ml milk
2 eggs
A crack of salt
1 tsp. cinnamon
½ tsp. baking powder
4 thick slices of white bread
100% Coconut Oil (for frying)
30g strawberry jam
Icing sugar to dust (optional)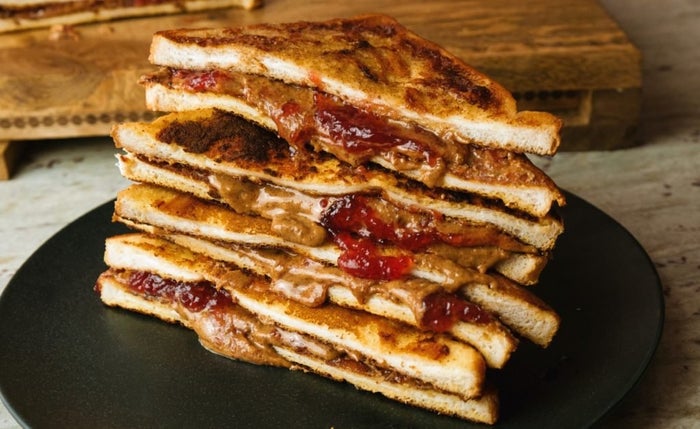 Method
First, add the milk and a scoop of vanilla Impact Whey Protein to a shaker and shake properly so the mixture is lump-free.
Add this protein shake to a large bowl along with the eggs, salt, cinnamon, and baking powder. Mix thoroughly to combine all the ingredients.
Dip each of slice of bread in the egg mixture, ensuring all parts of the bread are covered and allowing enough time for the bread to soak up the moisture.
Then, heat a small amount of coconut oil in a non-stick frying pan (roughly ½ a tablespoon between all four slices) and add the bread slices.
Fry each slice for 2-3 minutes on each side or until the bread is slightly crispy on the outside and remove from the pan.
Whilst the French toast is still warm, spread your peanut butter and jam onto one slice, then cover with a top slice to make a sandwich.
Cut in half and dust with icing sugar to serve — then dig in!
Enjoyed this recipe? Try these next: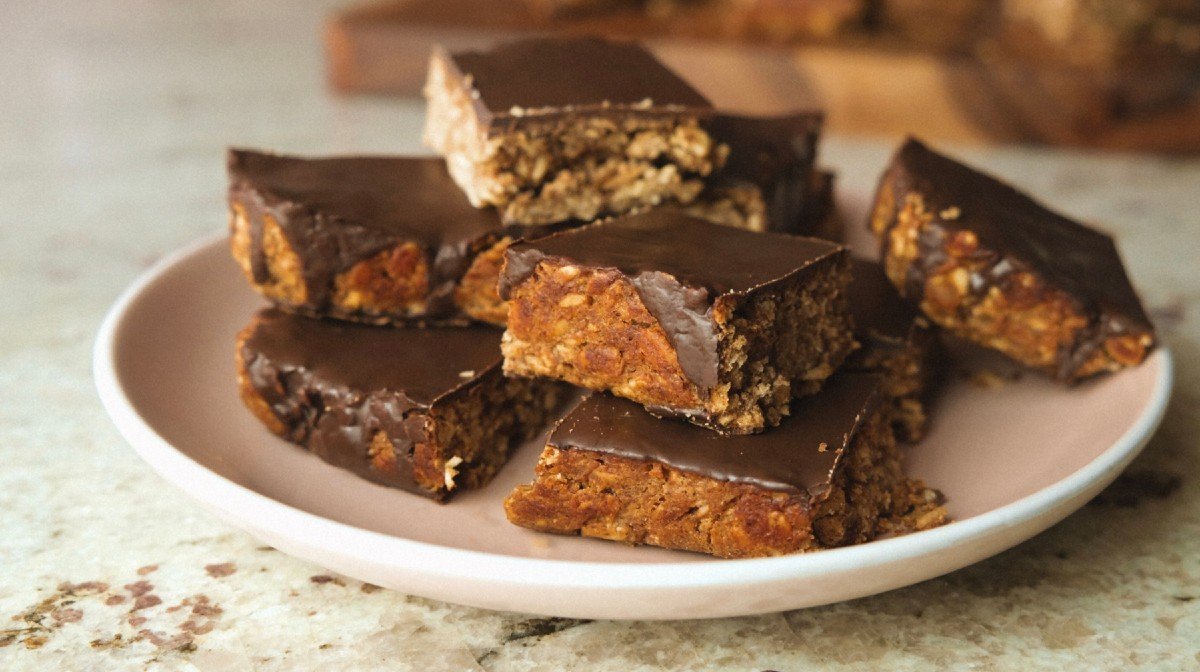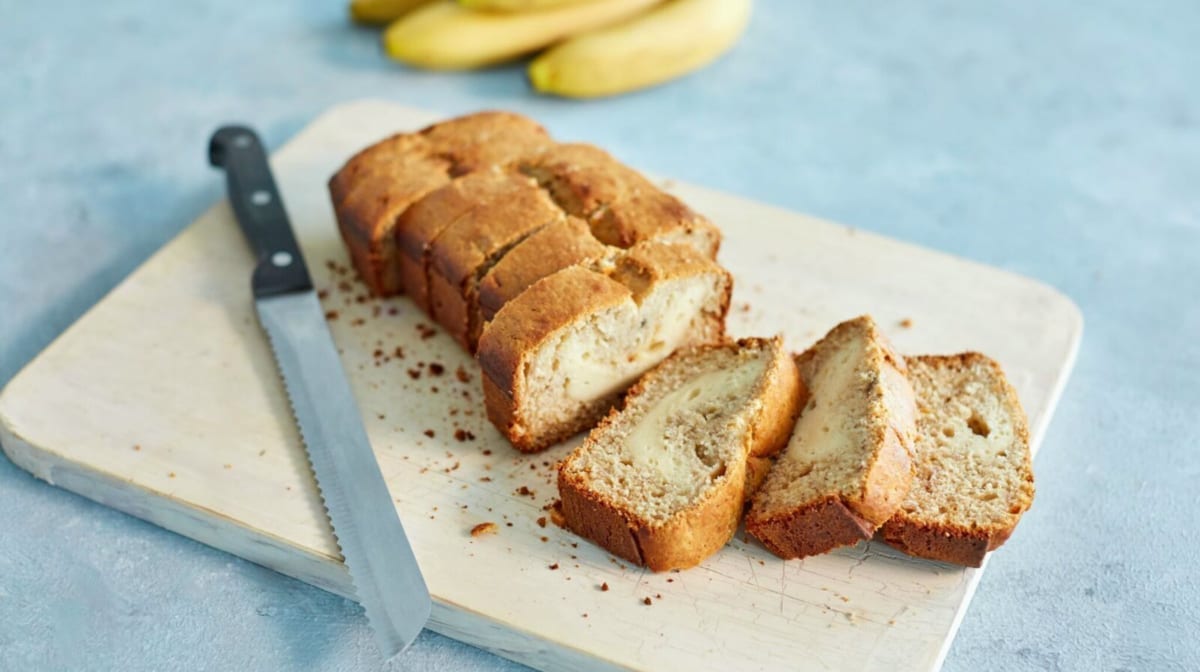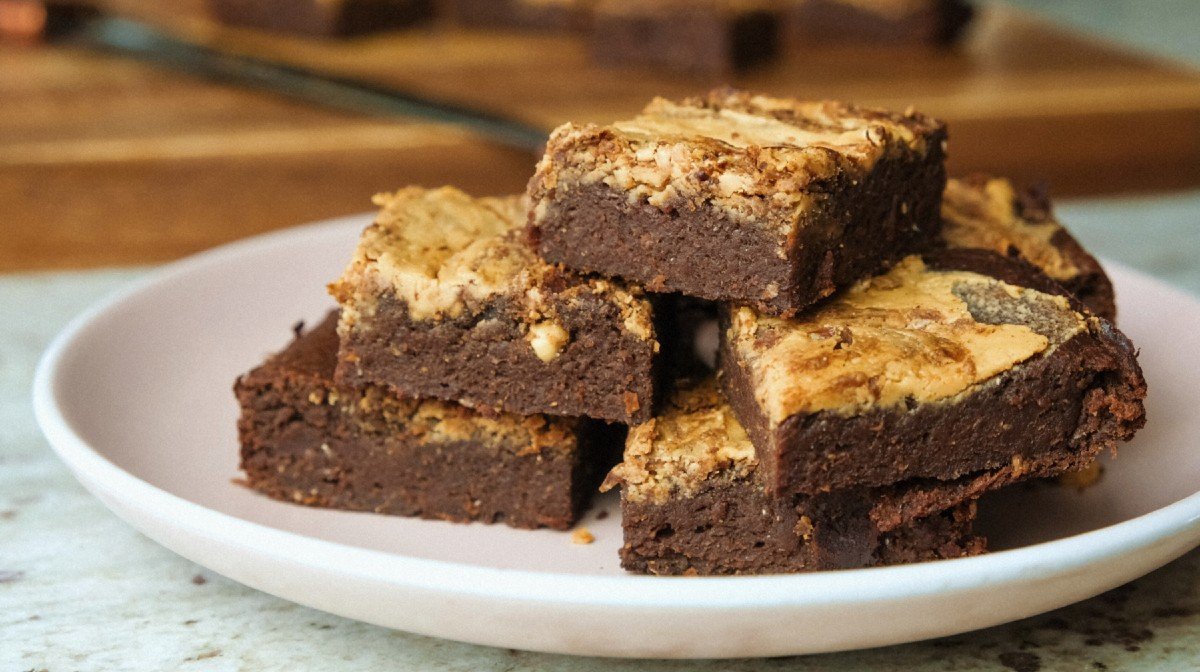 Nutritional info per serving:
| | |
| --- | --- |
| Calories | 485 |
| Total Fat | 16g |
| Total Carbohydrates | 54g |
| Protein | 28g |
Lauren is an English Literature graduate originally from the South. She's always loved swimming, has discovered the power of weight training over the past few years, and has lots of room for improvement in her weekly hot yoga class. On the weekends she's usually cooking or eating some kind of brunch, and she enjoys trying out new recipes with her housemates – especially since shaking off student habits, like mainly surviving off pasta. Above all, she's a firm believer in keeping a balance between the gym and gin. Find out more about Lauren's experience here: https://www.linkedin.com/in/lauren-dawes-b4416aaa/