Working from home got your snacking in overdrive? Us, too.
Lucky for us, we've got Em Ricketts on hand to share her favourite healthy snack ideas, and all 5 of them are both insanely simple and incredibly delicious.
Personal trainer and online coach, Em's mission is to empower women to be their strongest, fittest, and happiest. She's all about fuelling her body with exactly what it needs to perform at its best and enjoying what she eats too.
Here are her top 5 healthy snack ideas:
1. 
Classic PB Toast
This is so simple and yet so, so good. All you need is a piece of toast, your favourite peanut butter, a sliced banana, and then Em's secret touch is a sprinkle of chia seeds on top. Not only does this give it an even more satisfying crunch, but these super seeds are packed in fibre, omega-3s, and a little plant-based protein too.
| | | | |
| --- | --- | --- | --- |
| 282kcals | 9.2g protein | 44.7g carbs | 8.5g fat |
2. Yoghurt Bowl
This one works well any time of day — breakfast, mid-afternoon, even as a dessert. Em combines fat-free Greek yoghurt with our zero-calorie Flavdrops, then tops with a sprinkle of granola, blueberries and chopped strawberries.
Tip: if you're trying to cut down the carbs, just skip on the granola and add a dollop of peanut butter instead.
| | | | |
| --- | --- | --- | --- |
| 138kcals | 16.9g protein | 16.7g carbs | 0.7g fat |
3. Dipping Bowl
Now this one feels indulgent, but by using our Protein Choc Crispies it's actually a very macro-friendly treat with plenty of protein. Haven't tried them yet? Get on that.
| | | | |
| --- | --- | --- | --- |
| 278kcals | 12.5g protein | 19g carbs | 16g fat |
4. Filled Protein Cookie
Always crave a biscuit (or three) with your mid-morning cuppa? Yep, us too. That's why it's ideal to be stocked up with plenty of our protein-packed snacks, so you don't have to worry about undoing any of your training progress while you indulge.
Our Filled Protein Cookies are bursting with an impressive 20g protein per serving and are just a match made in heaven for dunking into a hot drink.
| | | | |
| --- | --- | --- | --- |
| 280kcals | 20g protein | 30g carbs | 11g fat |
5. Fruit & Nut Rice Cakes
After something quick that hits the spot? Em's got you covered with this one. You just need a few plain rice cakes for a base and then you can jazz them up with all your favourite toppings — she's gone for almond butter, a seed mix, and chopped strawberries. Delicious.
| | | | |
| --- | --- | --- | --- |
| 229kcals | 8.8g protein | 15.4g carbs | 13.3g fat |
After more healthy recipes? Try these: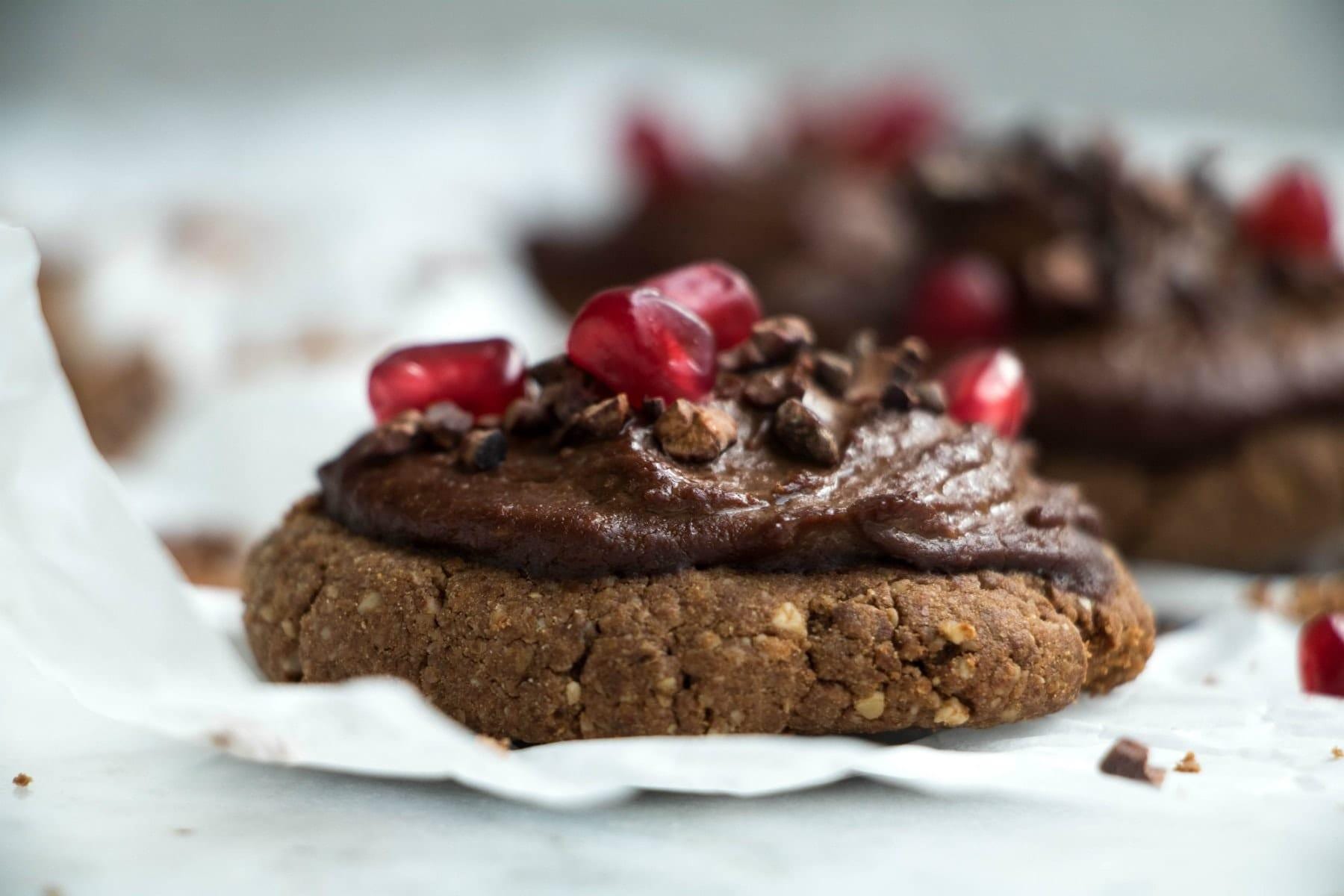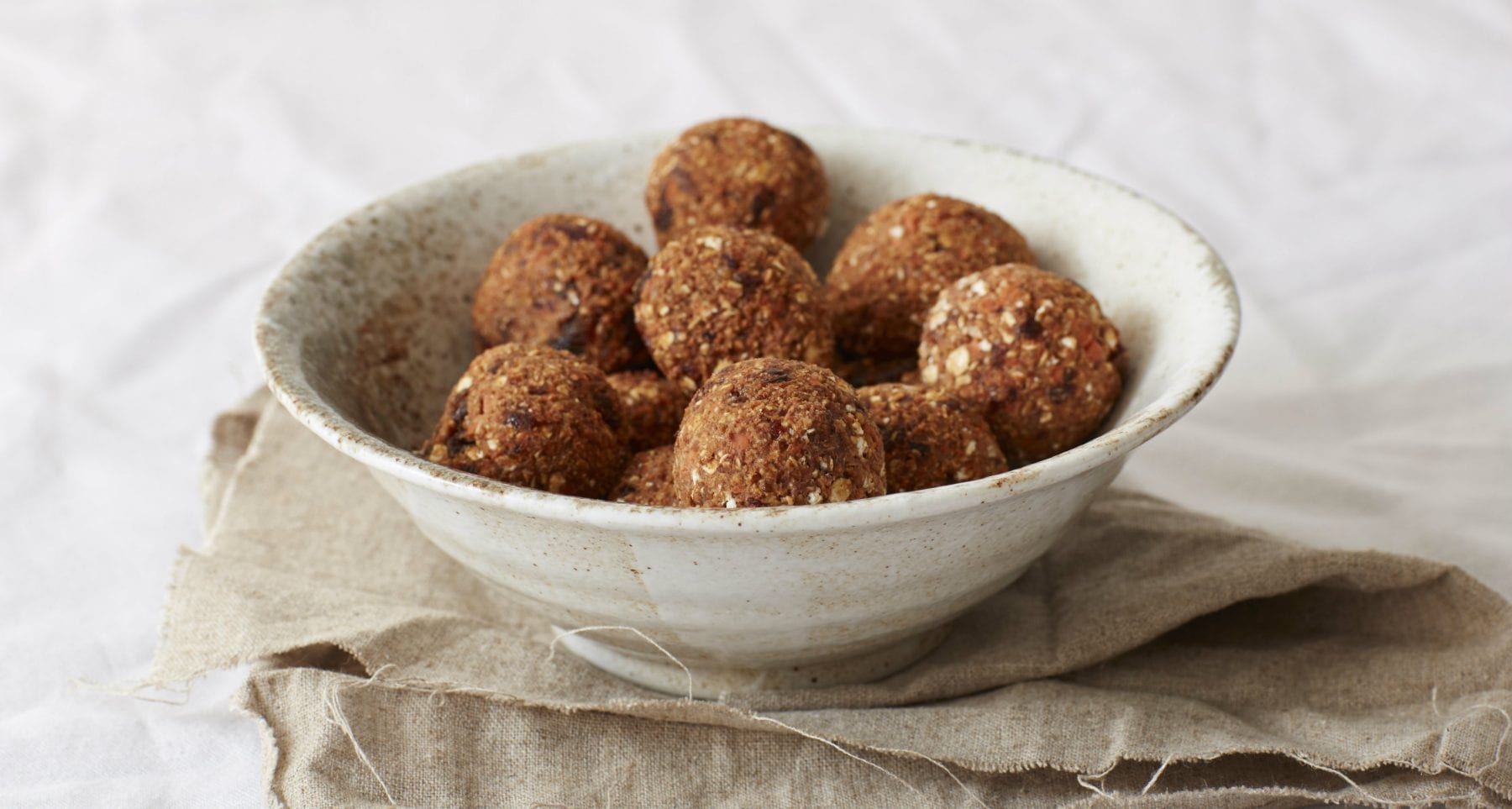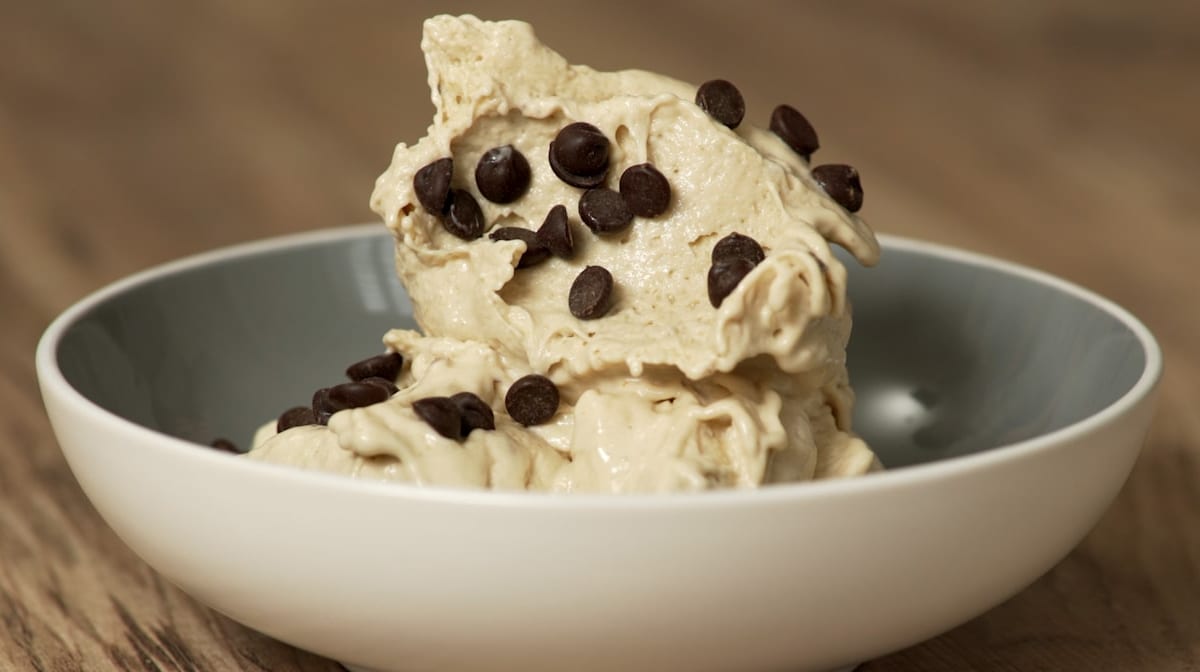 Lauren is an English Literature graduate originally from the South. She's always loved swimming, has discovered the power of weight training over the past few years, and has lots of room for improvement in her weekly hot yoga class. On the weekends she's usually cooking or eating some kind of brunch, and she enjoys trying out new recipes with her housemates – especially since shaking off student habits, like mainly surviving off pasta. Above all, she's a firm believer in keeping a balance between the gym and gin. Find out more about Lauren's experience here: https://www.linkedin.com/in/lauren-dawes-b4416aaa/