You might not be able to travel as much as you'd like to right now, but we're here to make sure you can still enjoy the flavours you love from all around the world. Broaden your horizons and put new tastes to the test with our World's Kitchen range — ideal to shake up your day-to-day nutrition.
This has to be one of our favourites from the collection, probably because it feels like a flavour you shouldn't be enjoying in a protein shake at the gym. Yep, we really went there and made Irish coffee into a protein shake (don't worry, it's definitely non-alcoholic).
Irish coffee is a cocktail consisting of hot coffee, Irish whiskey, sugar, and a cream topping. It's a warming winter treat that's usually saved for special occasions, right? Well, now you can enjoy this indulgent flavour any time of the day without raising eyebrows.
We thought we'd make the ultimate protein treat with this brand new flavour in a super-simple truffle recipe. Using just a handful of natural ingredients and our zero-calorie Flavdrops for a hint of vanilla, they're the perfect snack to have on hand for when cravings come calling.
They almost taste too good to believe that they're actually supporting your training progress.
Makes 15
Ingredients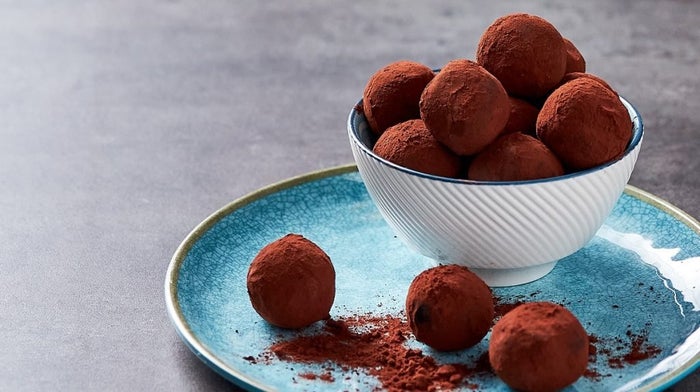 Method
First, place the dark chocolate in a bowl.
Then, heat the coconut milk in a small pan over a medium heat. Once hot (but not boiling) pour the milk into the bowl over the chocolate.
Add the Flavdrops and the coffee protein powder. Leave for a couple of minutes to allow the chocolate to melt and then stir to combine.
Place the bowl into the fridge and leave to set for 1 hour. Once firm, use a spoon and your hands to roll the truffles into ping pong sized balls.
Dust or roll in cocoa powder, then enjoy immediately or keep in the fridge for later!
Try these World's Kitchen recipes next: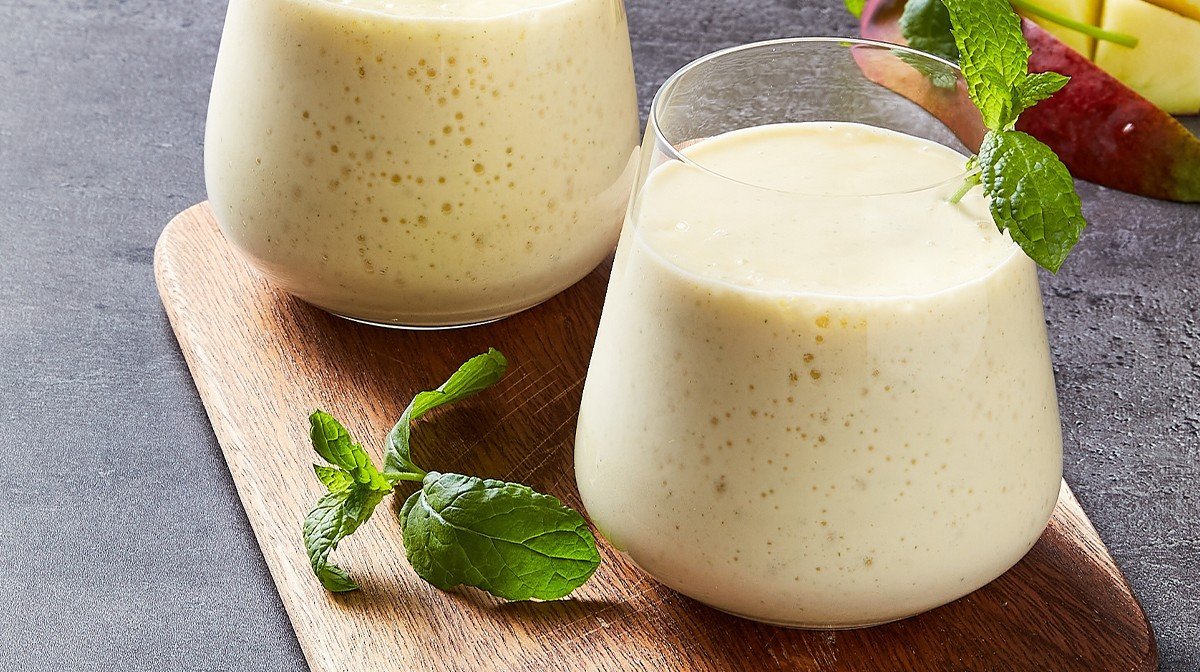 Lauren is an English Literature graduate originally from the South. She's always loved swimming, has discovered the power of weight training over the past few years, and has lots of room for improvement in her weekly hot yoga class. On the weekends she's usually cooking or eating some kind of brunch, and she enjoys trying out new recipes with her housemates – especially since shaking off student habits, like mainly surviving off pasta. Above all, she's a firm believer in keeping a balance between the gym and gin. Find out more about Lauren's experience here: https://www.linkedin.com/in/lauren-dawes-b4416aaa/