Sport and exercise can sometimes offer the biggest release from the toughest moments in our lives. Whether it's re-focusing energy or simply taking time off thinking about everything else, the escape that it offers is what makes it so essential to so many of us. 
There are few stories that truly show the healing physical and psychological power of movement more than Hannah's. An artist from Eastbourne who gets up before the sun to pursue her passion and heal her body and mind. 
Here's Hannah's story.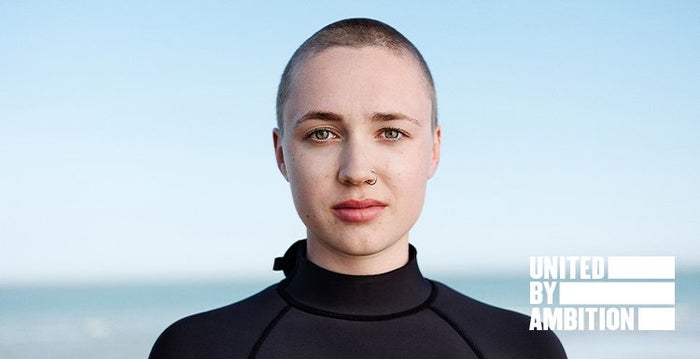 "I just didn't enjoy it anymore"
Hannah's been swimming for as long as she can remember, but the majority of that time was restricted to lengths of her local pool. 
She explains, "I swam with my local swimming club where I competed non-professionally up until I was sixteen." 
Although she excelled on her local swim team, the long hours swimming the same pool left her feeling like something was missing. 
"I ended up giving it up because I just didn't enjoy it anymore. The training was very intense — I was training 5-6 times a week and I just lost the fun in it." 
"It just made me feel so, so alive"
After years away from swimming, Hannah hit a real low. The loss of her grandmother and an undiagnosed illness left her feeling hopeless and lacking real purpose. That was until she discovered open water swimming. 
"It gave me an opportunity to work through my emotions and find some kind of happiness again." 
The exhilaration of cold water combined with her rediscovered love for swimming created the fusion of feelings that Hannah had needed to process everything that she was going through and find a way to move forward. 
"I love the fact that when you're in the cold you can't think about anything else. You just have to be present and with yourself in that moment." 
Not even the freezing cold waters were enough to sway Hannah away from the sport. 
"I actually started during the coldest months of the year. I started in January and the water was freezing and I've never felt anything like that before. Honestly, it just made me feel so, so alive." 
"I was getting sick for about five years"
It wasn't just Hannah's mental health that improved with each swim, she was also finding it easier to deal with the illness that she'd been battling for years. 
"I was getting sick for about five years and the doctors couldn't figure out why. Eventually I saw a nutritionist and it turns out that I have about six or seven different food intolerances, including sugar which is in everything." 
Trying to find ways around her intolerances had left Hannah feeling drained as she struggled to find foods that she could eat and missed the ones she could no longer have. 
"I was finding that really difficult to deal with as they're a huge part of a lot of people's diets." 
Her sea swimming has not only helped her come to terms with her intolerances, but to thrive without them. 
"Cold-water swimming has allowed me to regulate my system a lot more. It's given me a new purpose — I'm not sitting here feeling sad because I can't eat certain things, I'm just excited to go in the sea." 
In fact, it's now the driving force behind how she fuels her body. 
"It's definitely made me a lot more conscious of what I'm eating, how that is serving my body, and how I can change my eating habits to make sure that I can keep swimming for as long as I want." 
"Now, I'm down here a lot of the time for sunrise"
Open water swimming has now become so much more than an escape for Hannah — it's a huge part of her lifestyle and her identity. Almost every day, she cycles to the beach, watches the sunrise and then goes for her swim. She also now meditates, takes ice baths, and feels like she's a part of something bigger. 
"It feels like you're at one with the sea and the earth and it feels so beautiful. Honestly, I can't describe it, it's just the most incredible feeling." 
She's found direction and is making plans again, all because of sea swimming. 
"I'm renovating a van that I'm hoping to move into this summer... I'm hoping to be able to travel round England and swim in all of the best open water swimming sports."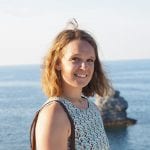 Evangeline is a Veganuary convert and newbie vegan with a degree in English and French from the University of Nottingham. Having recently ditched the meat and dairy, she really enjoys the new flavours and cooking techniques she's encountered on a plant-based diet. She's been shocked by the millions of ways you can use tofu, however still hasn't found a decent cheese substitute! When she's not in the office or eating, Evangeline usually out running or sailing. As a qualified RYA Dinghy Instructor and a marathon runner, she knows the importance of providing your body with the right nutrients for endurance sports as well as a busy lifestyle. Find out more about Evie's experience here.