These quick, simple and tasty protein balls are great for on-the-go. Perfect for breakfast, post-workout or even a late evening snack.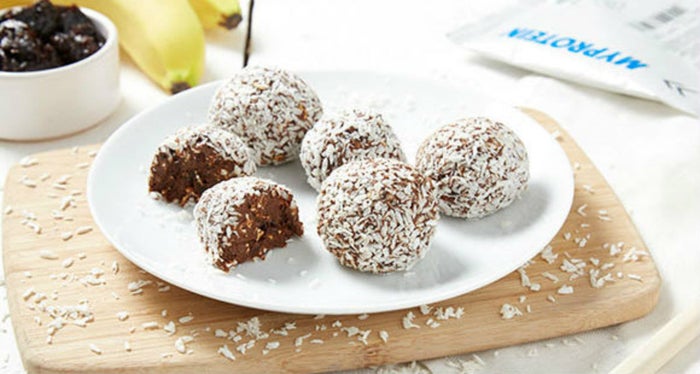 Ingredients
30g Soft Prunes
½ Banana
40g Vanilla Impact Whey Protein (or your favourite flavour)
3 scoops (75g) Rolled Oats
10g Desiccated Coconut
Method
#1 Mash the banana and mix with the prunes.
#2 Put in the microwave for 2 minutes and mash again.
#3 Add the oats and protein then mix well (if too thick add a drop of water).
#4 Roll the mixture into 8 bite-size balls.
#5 Lightly wet the outside of the protein balls and roll in the coconut.
#6 Store in an airtight container in the fridge.
Enjoy this protein ball recipe?Check out more tasty fitness recipes.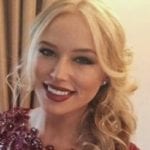 Jennifer Blow has a Bachelor of Science in Nutritional Science and a Master of Science by Research in Nutrition, and now specialises in the use of sports supplements for health and fitness, underpinned by evidence-based research. Jennifer has been quoted or mentioned as a nutritionist in major online publications including Vogue, Elle, and Grazia, for her expertise in nutritional science for exercise and healthy living. Her experience spans from working with the NHS on dietary intervention trials, to specific scientific research into omega-3 fatty acid supplementation and also the effect of fast foods on health, which she has presented at the annual Nutrition Society Conference. Jennifer is involved in many continuing professional development events to ensure her practise remains at the highest level. Find out more about Jennifer's experience here: https://uk.linkedin.com/in/jennifer-blow. In her spare time, Jennifer loves hill walking and cycling, and in her posts you'll see that she loves proving healthy eating doesn't mean a lifetime of hunger.