This raspberry protein smoothie is super-quick and easy to make – simply blend it up and enjoy post-workout or for a filling breakfast.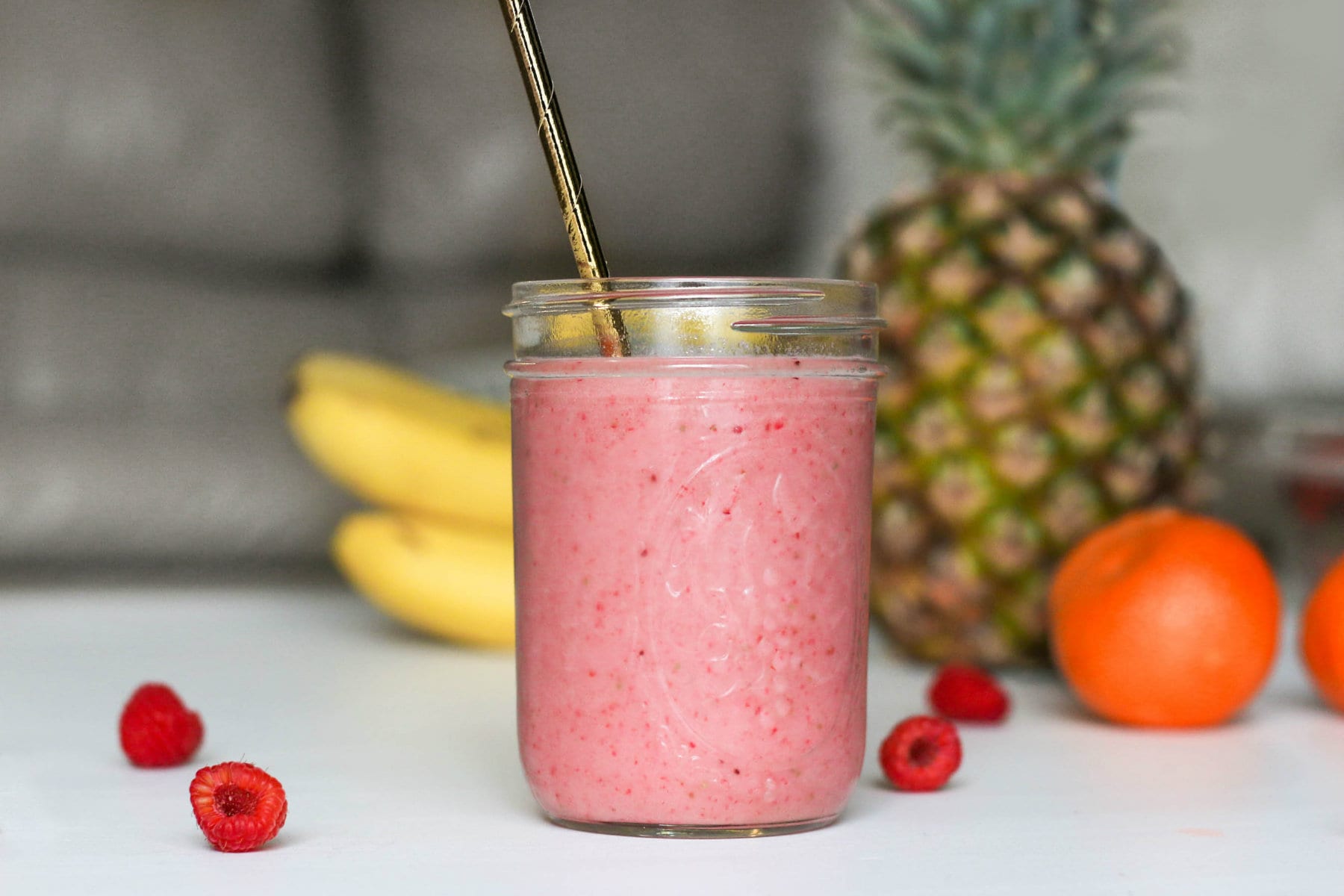 Ingredients
Here's what you'll need:
100g frozen raspberries
250ml skimmed milk
2 tbsp. quark or Greek yogurt
1/2 banana
1 scoop Raspberry Impact Whey Protein
Method
Simply add all ingredients to a blender and blend until smooth.