These 5-ingredient oat cups are ideal for a grab & go breakfast.
---
Niall Kirkland is back with a quick and delicious way for you to mix up your morning oats. Porridge will be a thing of the past once you try these, trust us.
Made with just a handful of simple, natural ingredients, these bites of peanut-buttery goodness are the best way to get your day off to a good start.
Makes 8
Ingredients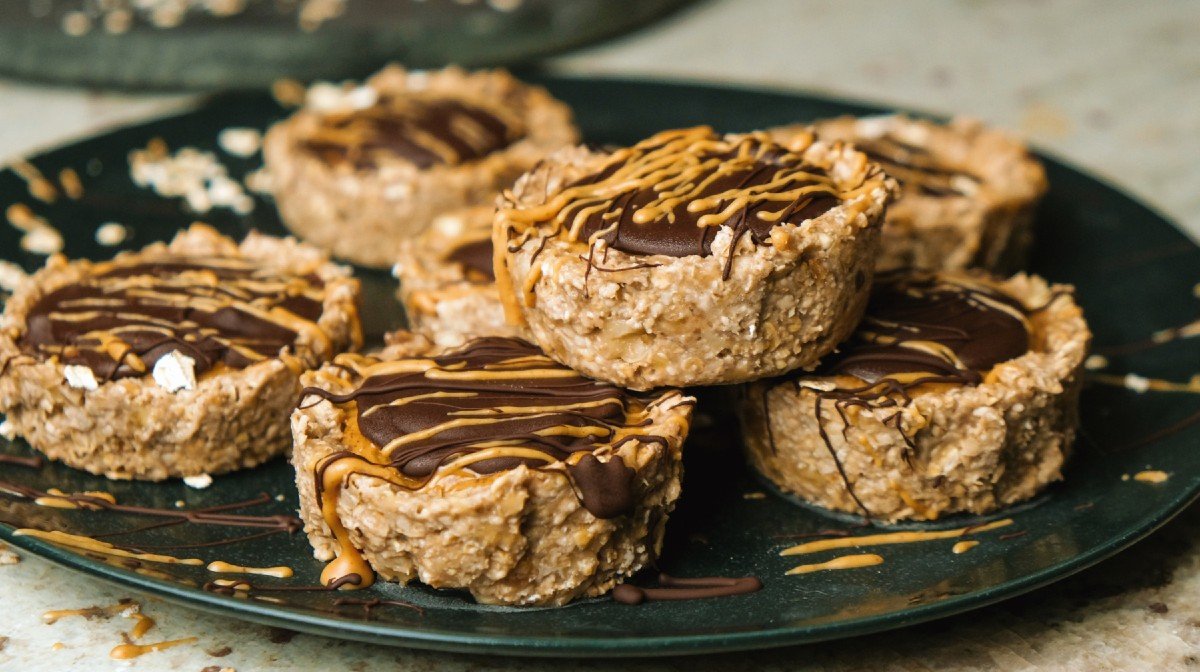 Method
First, make your base mixture by adding the oats, chopped nuts, and 2 of your mashed bananas to a bowl and combining well.
Transfer the base mixture to a greased muffin tray, dividing between 8. Then use a teaspoon to form the mixture into a cup shape and freeze for 30 minutes.
Now, add around a teaspoon of mashed banana to each cup and freeze again for another 30 minutes.
Next, add a teaspoon of peanut butter to your cups and freeze for a final 30 minutes.
Melt the dark chocolate in the microwave or over a pan of boiling water and add to the top of your oat cups. Wait for the chocolate to set and then drizzle melted peanut butter on top too.
Carefully remove your cups from the muffin tray using a knife and either enjoy immediately or store in the freezer for later (remove from freezer 5 minutes before you want to eat them!)